Who are Canada's most liked CEOs?
A new international survey picks out the bosses loved most in Toronto, Vancouver and Montreal.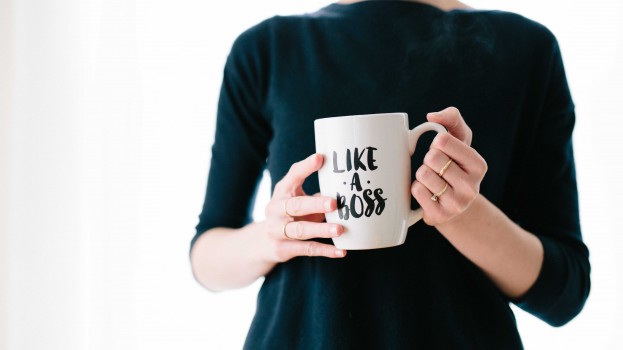 Not everything in life should be a popularity contest, but when the C-suite is asked to be more transparent for customers and employees, likeability can have an effect on a company's fortunes. A new report from Owler suggests who might have an edge in this regard.
The crowd-sourced business insights service has released its ranking of the most-liked CEOs in Toronto, Montreal and Vancouver after collecting data from its global base of more than a million users. The global survey collects ratings on more than 167,000 business leaders worldwide, weighting responses based on whether the evaluation of a given CEO is being made by their employee, a competitor or an unaffiliated member of the Owler service.
Deference for an executive's character can indeed come in handy, says PR pro Goldy Hyder.
"Goodwill provides a CEO or organization the benefit of the doubt and a little more latitude, particularly in tough situations," says Hyder, president and CEO of PR firm Hill+Knowlton Strategies Canada. "It can certainly mitigate damage to reputation when leveraged genuinely."
In Vancouver's CEO community, West Fraser's Edward Seraphim, who has led the forestry company since 2013, earned the most-liked title by scoring 92.3 out of 100 on the ranking. Eric Beckwitt, CEO of the shipping company Freightera, followed close behind with 92.1 and NuData Security's Michel Giasson fell third with 85.2.
Rob Mionis, CEO of electronics manufacturer Celestica, topped the Toronto ranking by scoring 94.5. Sun Life Financial's Dean A. Connor (91.4) and CIBC's Victor Dodig (88.5) rounded out the top three in that city.
In Montreal, Simon De Baene's leadership of Sharegate earned him the best score in that city – 93.1. Michael E. Roach at CGI earned second place with 90.4 and Dax Dasilva, who leads point-of-purchase solutions provider Lightspeed, came third with 88.3.
Vancouver
1. Edward Seraphim, West Fraser
2. Eric Beckwitt, Freightera
3. Michel Giasson, Nudata Security
4. Kristine Steuart, Allocadia
5. Jack Newton, Clio
Toronto
1. Rob Mionis, Celestica
2. Dean A. Connor, Sun Life Financial
3. Victor Dodig, CIBC
4. David I. McKay, RBC
5. Aly Rahemtulla, BSM Technologies
Montreal
1. Simon De Baene, Sharegate
2. Michael E. Roach, CGI
3. Dax Dasilva, Lightspeed
4. Martin Le Sauteur, iPerceptions
5. Julien Smith, Breather

The study does have some limitations in its scope. For example, Moncton-based Imperial Oil CEO Richard Kruger scored an impressive 88 out of 100 but was not included in the study. This may be because it only ranks CEOs at companies that operate in cities with more than 5,000 companies tracked by Owler. The study also omits companies that aren't actively tracked by its user base, regardless of their size.

Looking through the site reveals profiles for the most prominent large-scale corporations operating in Canada across the CPG, telecommunications, media, energy, financial and automotive sectors, among others.

Image courtesy Brooke Lark and Unsplash