John St. announces new creative leaders
The agency hires Paul Little and promotes Cedric Audet to senior roles.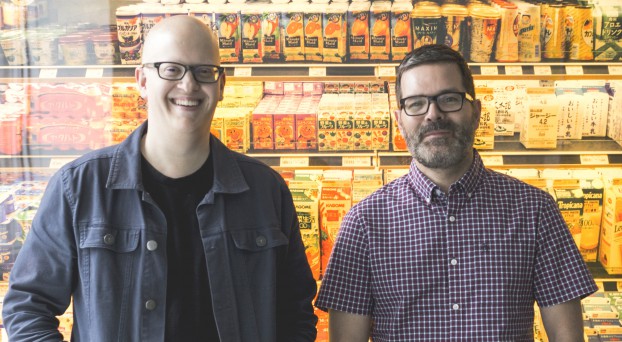 Creative agency John St. has appointed two new creative directors in two of its offices.
Paul Little (pictured, above right) has joined the agency in Toronto. Most recently a freelancer, Little has held senior roles at a number of Canadian agencies, most recently as a partner and executive creative director at Camp Jefferson, where he helped develop Koodo's "Choose Happy" positioning. Prior to that, he'd worked on the Adidas and Dell accounts at Sid Lee in Montreal.
"His work is consistently insightful, and deeply human. He works with insights, not techniques, which is what we love about his work," says Angus Tucker, executive creative director at John St. in Toronto. "He is digitally fluent, a design nerd and one of the best writers I've ever met."
In Montreal, Cedric Audet (left) has been promoted to creative director. He was a founding creative at the agency's Montreal operation, and Mitsubishi, Médecins sans Frontières and the Federation of Quebec Alzheimer Societies.
"This promotion recognizes Cedric's leadership in our Montreal office and the importance we put on our business there," says Tucker. "Quebec is a critical market to us and our clients, and to have someone like Ced in the room is a real advantage."
The Toronto office recently saw the departure of one of its creative leaders; Niall Kelly recently opened an independent agency called Conflict in April with fellow John St. strategic planning director Jason Last.