Media's new seat at the table
Four industry execs sit down to talk data, changing consumer patterns and client relations in our latest roundtable.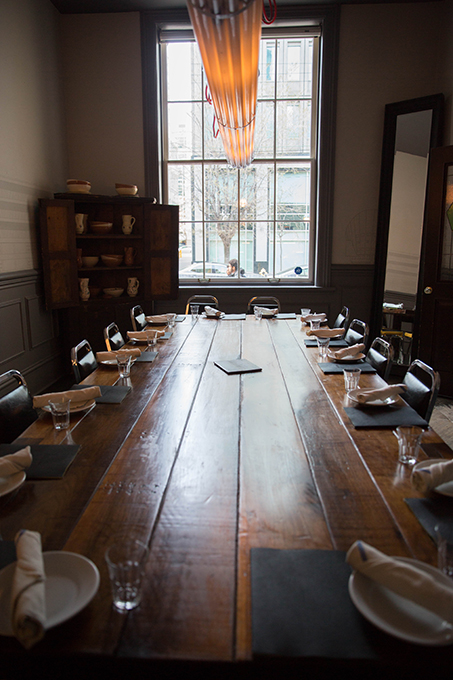 This article appears in the June 2017 issue of strategy.
It's an exciting and challenging time to be in media.
Increasing amounts of data, changing consumer patterns and a growing seat at the client table all factor into how agencies organize to meet the pace of change.
Strategy and Media in Canada are diving into the issues with a series of invite-only roundtable discussions. The first senior-level meeting happened this spring, discussing the increasing complexity of the business, areas of investment and some of the more unusual requests marketers are coming to media agencies with in 2017.
Joining us were Harvey Carroll, CEO at IPG Mediabrands Canada, Sheri Metcalfe, SVP and co-managing director at Jungle Media and Ann Stewart, CEO at Maxus Canada, along with marketer-side partners Heather Loosemore, senior director of marketing communications at Walmart Canada and Melissa Williams, senior director of media at CIBC.
Strategy: How has the role of media changed for standalone agencies or within internal marketing teams?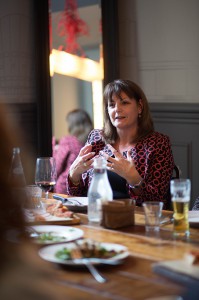 Ann Stewart: We're looking at more of a business-client relationship. We're going back to that.
Another bucket for us is activation, we're calling it all channel activation. A CPM is a CPM – you should be looking at it from a holistic standpoint, and that includes tactical planning.
All of that is surrounded by the whole data world, automation and everything else. And because of all the data we're getting, we're hiring more data scientists than we are planners. But the fact is that the two don't communicate – one has no emotion and one has all the emotion.
There's been talk in the industry about whether digital is separate from traditional marketing, and whether or not it makes sense to specialize in silo digital. Where do you all stand on that?
Harvey Carroll: There's definitely specialization in all parts of marketing, but we've been using hybrid planners for the longest time. More and more things are blurring.
The discipline around how you execute marketing effectively is, I think, universal across everything. Digital is where consumers are spending most of their time, so it's getting a lot of attention. But I don't think of it as a separate thing.
The complexity is also increasing. Even in the last 10 years, when I used to be with a client, I remember saying, 'If only we knew this' and 'If only we had access to that.' And I feel the pendulum's actually swung the other way where you just know too much. You can dive way too deep down a rabbit hole.
And with all this complexity, it's not like there's extra people. Plus, marketing is front-page news now. What used to only be available to the CMO or marketing team – now the CEOs are reading about it. Every week, somebody on the client side comes to us, and their CEO has asked them, 'Should I be on Snapchat? What about bots?'
Sheri Metcalfe: Creativity and insight will ensure survival of agencies, as opposed to capability in the digital realm. I think with programmatic buying and self-serve platforms, more clients are looking for the skill set, the research, the knowledge. Some are looking themselves – and I would argue that self-serving platforms are something that people can dig their toes into, including clients.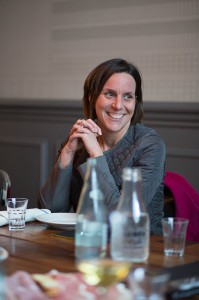 Melissa Williams: Which is a huge opportunity. We're not having conversations anymore about who's going to give us the cheapest CPMs. Five or 10 years ago, for media, it was all about who's going to buy the least expensive media. That's completely gone with digital platforms. Anybody can do it and [they're fine if their] audiences are going to cost more.
Stewart: We're all saying the same thing. But yet, when we get put into an RFI mode, it always comes down to the CPM and who has the lowest cost. So it starts there … The procurement world still costs us and it's not going away.
Williams: Whether or not you go full hog [into doing programmatic on your own] or whether agencies help make those strategic decisions to get ahead of the game – I think that's where media value is, with those procedures and the people with experience.
Heather Loosemore: The expectations are you're going to tell us what we should be doing. And you're going to be mining through all that data, applying it to all of the business. And so that expectation is still there. It's totally different than determining a dollars and cents exercise.
Stewart: We have hired from Deloitte someone who can help consult on bringing media in-house. Because that's a huge undertaking – to guide clients through all the different discussions and the questions they need to ask … because it's still media. And we have the understanding of what media does. So the whole consultancy world is an area we're playing in.
Carroll: And it's why you have to constantly evolve the model. You can't allow yourself to overdevelop in capabilities that ultimately don't have real value. And again, it makes sense for our clients to take some of these things on. You can build trust and say, 'OK. What's the next challenge? Oh, now you need help with business consultation.' I think just hoping that it doesn't change is not a great strategy.
So what areas have you invested in?
Carroll: Talent and development. I think everybody is investing around data analytics. And not the big sexy rocket science stuff. It's more of the operational data that helps clients make better decisions and helps us make better decisions. And then we're continuing to invest in social and mobile.
The challenge is that you've got to figure out what you're encumbering on one side to allow you to invest on the other. That's a big part of my job. Because nobody says, 'Here – take this $100 million and build this fantastic thing. Get back to us on profit a couple years from now.' So you've got to figure out what you need to stop doing, but it's tough to abandon things that you've done for a long time, right?
Stewart: We're investing in automation. We've taken a lot of the mundane jobs in the agency life and automated them. So where it took someone, say, 100 hours a month to do something, we've worked it down to two hours.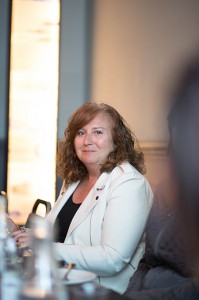 Metcalfe: And that will just continue, right? The execution side may be almost completely automated someday soon, and in some ways, we may have to downsize. But then, whoever's left has to be super curious. They have to be client-oriented, really passionate, and be a really interesting breed that understands consumer insight as opposed to maximizing or optimizing a digital or a TV job.
What about the fee structure? How is that changing?
Carroll: There's a real push to drive people to pay for performance from a compensation standpoint. The notion of that is very engaging for clients. But trying to operationalize that is incredibly challenging. Because, understandably, client-side people need cost certainty. We'll put a big chunk of what we make at risk, but we want you to do the same.
What I will say is that compensation models around performance force you to sit down with your client and really understand the important KPIs. What are the metrics? How are we measured? So even if it's a small part of the fee, I think it makes sense.
We are trying to move to that space, because a lot of models just don't make sense. I shouldn't make more money if I help you spend more money. That just doesn't seem logical. Yet, still, it's a big part of how many agency agreements are structured.
Metcalfe: To me, commission is risky but you're absolutely right – if I get paid based on what I'm recommending to you, isn't that a bigger conflict of interest? And it might be a PR solution or a CRM solution, but potentially someone could hold back because they want to recommend traditional media or digital media as a better way to make money.
What's the most important credential for a media agency today?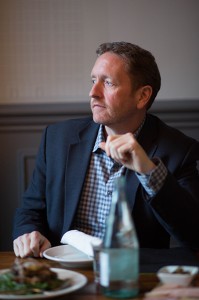 Carroll: We're seeing clients look for pragmatism, simplicity. Like, enough with the fancy slideshows and all the stuff that you can do. They just want us to tell them what we can do and how we can help them drive business results.
There is a sexiness coming back to simply being heavy-lifting. And I think, as the agency community, we've done ourselves a disservice for a long time. I think in data and tech, clients will say, 'Somebody showed us this attribution model and it's 99.6% accurate.' I hear this and I'm like that just can't be true. But we do it too, right?
We get out there and we make this flashy shit. And then, a client hires you and says I want to see it. And it's like, 'Wow, now I've got to pull this thing off.'
If it's a thing you're dreaming of in the future, portray it as that.
Stewart: You know, as traditional media planners, we show them 150 slides. And then we give them the beautiful idea at the end, which they never listen to because everyone's walked out of the room.
Carroll: And then there are pitches that talk about your business, not the client's business. Why do we have 80 credential slides and like six slides on their business? It feels like something we should tackle as an industry because we're all stuck with the same thing.
What's exciting about the changing environment?
Stewart: We're finding more of our clients are actually saying it's OK to fail. We have data, so that allows us the freedom and bravery to recommend and for clients to accept.
Carroll: In the digital world, latency is so much shorter and the cost to try things is so much lower. It's not like spending 12 weeks to shoot a huge ad that cost a million dollars – you're much less likely to risk that failure.
Metcalfe: CPG is a place where you get brand managers that have the power to say no – but not the power to say yes. And they're also incredibly risk-averse in brand manager roles. Because, for them to move up to a director level, they have to succeed just a little bit. So that risk personally impacts them. It's the CMO that's brave, right? It's the directors and the senior clients that are like, 'Let's do this.' The day-to-day clients are having to kill stuff because it's too risky.
Williams: Though, I think sometimes agencies have a hard time selling themselves. You may have five really awesome new things in a media plan. But a team is just not selling it. It's important because part of your job is just be really great salespeople and be really excited to go with the plan that's in front of you.
Do you get a sense that brands are losing a long-term strategy perspective because they're jumping on things?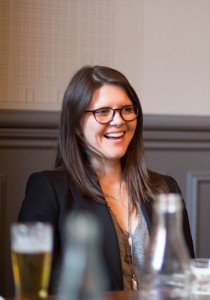 Loosemore: I think that's driven by the CMO segment as well, right? If you're rotating the mark that needs to made on a business and it changes when a CMO comes in, you've got 12 months to make it happen, 12 months to realize what has happened, and then start with somebody new. And that's the cycle that we're in.

Carroll: I think, as an industry, the more we can push towards attribution, the easier it is to have those disciplined conversations. Right now, a lot of those conversations exist in a vacuum. So I can challenge a client to want to build their brand over two to three years with discipline. And I say, 'OK, so tell me what we need to do to have that long-term brand building effect? As the metrics get better, in terms of how we really attribute back to brand health, at least then you can make the decision.

You can still be the CMO that wants to be in all the stories and wants to do all the crazy shit, but at least it's a choice, right? But I'm not sure who still sits down and says, 'Let's think about three years from now.' It's more like, 'How do I not get fired 12 months from now?'

What are some of the unusual things marketers are turning to media agencies for today?

Metcalfe: The weirdest? Like cucumber pianos? That was for Hendrick's Gin, which is infused with cucumbers. We did an installation that was tech-driven, where you could actually play this piano that was built entirely of cucumber keys. So that's a weird thing. And there was another one, where we created a miniseries with Bell Media for Ikea. Our TV guys were on set helping guide talent and scripts. It's interesting, because we're way outside the realm of where we used to be.

You're giving notes to TV producers.

Metcalfe: Right. And we're like, 'Do you know anything about that?' We always come back to Legally Blonde. So there's a line in Legally Blonde where the ex-boyfriend says, 'You got into Harvard Law School?' And she says, 'What? Like that's hard?' Which I think is an answer to anything in media now.

Stewart: For us, we're being asked to do more content building. We just did a business pitch where it was full of creative development. It becomes a different discussion than just regular media.

When media started, the media planners were actually the research strategy. We truly understood the consumer and that helped fuel creative. It kind of walked away from us, but now we're taking it back, which is interesting.

Williams: The thing with consumer data is that, technically, the media agency is the only place where people know how to translate data into insights. Whether it's insight-sensitive or audience data – we're constantly looking to media for that, which is something that not every other agency has.

Metcalfe: And like one client put it, 'Is this romance or is this facts?'

Carroll: I think we're increasingly being asked to lead the process. If you're getting invited to meetings that have nothing to do with media and communication, that means you're pretty indispensable, right? Then, when procurement knocks on the client's door and says, 'Let's see who'll do it the cheapest,' you want them to say, 'Wait a minute, will this other person be able to do this? And will they add value?' I think if you're doing that, then you're sticky.

Plus, when you learn more about the client, you can deliver better solutions. It's a virtuous cycle.