Are men Lululemon's billion dollar opportunity?
"This Is Yoga" carries forward CEO Laurent Potdevin's ambitions for growth.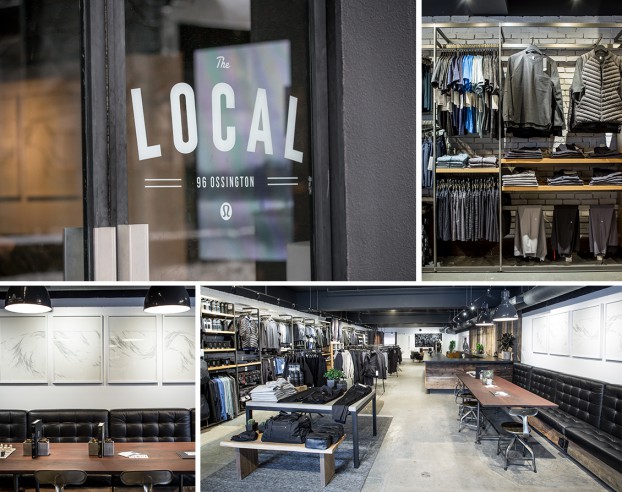 Lululemon got good news last week when it delivered Q1 results that exceeded expectations. Net revenues were up 5% versus the first quarter of 2016, gross profit was up 7% to $256.9 million and shares got a lift.
During the earnings call, CEO Laurent Potdevin made a point to acknowledge a late-quarter sales surge from a new shopper base and another consumer segment he wants to build a better rapport with. New products and retail concepts will lead the charge with these consumers, but Potdevin also believes the brand's first global campaign, "This Is Yoga," will carry a lot of the weight to move this vision forward.
Growth among women
Potdevin called out the launch of Lululemon's Enlite athletic bra as a game changer. Its debut garnered more than 190 million media impressions – exceeding targets by 300% – and sales were strong enough to show the retailer had drawn in a new customer set.
"Our initial findings suggest that a significant number of customers purchasing Enlite have not bought a bra from us before, creating the opportunity for the Enlite platform to increase our conversion by reaching a broader range of guests," he told analysts.
Sun Choe, SVP of merchandise, pointed out that Enlite is the most expensive bra the store sells, "and we're seeing zero price resistance." The company believes when its technology solves a customer problem, price will be no object.
Potdevin said Enlite's success put a "halo" around Lululemon's other athletic bra brands and believes the retailer is now as "powerfully positioned in the bra category" as it is in yoga pants.
Growth among men
Looking into Q2 and beyond, the CEO said he wanted to continue the brand's efforts to draw more male shoppers into his stores, calling them a "billion dollar" opportunity. Men currently account for 20% of sales, he said, but st below 30% of new guests.

"This will only increase as we strategically focus on guest acquisition" with "curated" experiences and leveraging the "This Is Yoga" global ad campaign.

Potdevin said the store's data shows pants and bottoms are men's "gateway" purchase at Lululemon and represents an opportunity for further engagement. Just as female shoppers' started coming in droves for yoga pants and then moved on to Enlite, perhaps men will follow a similar pattern. But retail consultant Ed Strapagiel things the market is too fundamentally different for that to happen.

"The men's pricey yoga sweats market is probably quite small, which makes it difficult to see it ever becoming a robust business," said Strapagiel. "It's a niche at best. And if somehow it is wildly successful and profitable, competitors will soon get in on the act, which is the case for their women's wear business."

Potdevin was talking about improving ecommerce when he spoke of "curated" experiences, but he's likely also got a close eye on the launch of an alt-branded retail location that's targeting men in Toronto.

Called The Local Toronto, it launched in December without the brand's usual colour scheme, branding or retail design. The brick-and-beam space calls itself a "community space" with a bar, couches and TVs. The merchandise is a mix of the standard athletic wear and the Lululemon Lab brand of casual wear.

The plan for The Local hatched back in 2013 when same-store sales for men outpaced overall same-store sales. There was no word from CFO Stuart Haselden last week on whether that trend has continued. Overall, same-store metrics dropped by 2%, which beat analysts' expected 3.4% decline.

Both Enlite's future success and the drive to engage with more men were connected back to the global campaign a few times during the Q1 call. Potdevin pointed listeners to the 240 global impressions 26 million views of the launch garnered in its first two weeks. He said the campaign "is just the beginning of our global brand amplification as we connect with millions of new guests in key markets around the globe."