Lessons from abroad: The builder of common ground
How Labatt's Todd Allen took his Canadian experience building integrated platforms around occasions to the global level.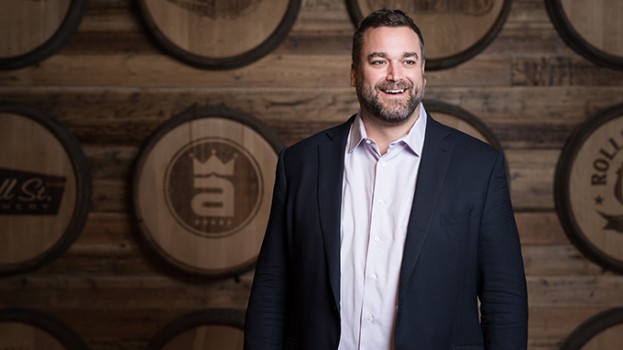 This article appears in the June 2017 issue of strategy.

"The world is a book, and those who do not travel read only one page." – St. Augustine

Who wants to go to market with only a page worth of insights? Knowing your home market is critical but sometimes the best growth can come when you look outside the border. From finding commonalities in universal brand experiences to taking cues from fast-paced, product-oriented markets, strategy presents a five-week series on worldly marketers who prove that there are gains to be made from importing – and even exporting – ideas.

Read about Golf Town's Frederick Lecoq and lessons he gleaned from Asia here and stay tuned for more in the coming weeks.

A glass – or make that a chalice – of beer can really bring people together.

It's not surprising that a marketer with roots in a mainstream product would be quick to point out that consumers around the world aren't so different. Todd Allen learned that partly by spending the better part of his first year on an airplane, visiting various countries, when he took on the VP of global marketing role for Stella Artois in early 2015.

"The first thing that you learn is the world is more similar than it is different, especially when you're leading an iconic brand like Stella Artois where the positioning is very consistent around the world," says Allen, who returned home from New York earlier this year to become VP of marketing at Labatt Breweries of Canada.

In the global role, he was tasked with evolving the Stella Artois brand to reflect the changing definition of "premium" for consumers around the world.

While it used to be about "material possessions or the accumulation of wealth," he says, today "it's about experiences, and it's much more understated."

At the same time, a made-in-Canada execution for the brand was already taking shape. In September 2015, it debuted the Stella Artois Sensorium, a pop-up dome in Toronto that hosted an immersive, "multi-sensory" dining experience.

To bring the program (led by Mosaic) to life, the brand worked with experts including a Michelin Star chef, a filmmaker, a composer, and a food science academic with a focus on aromatics – all culminating in a course-by-course experience tying the meal to images, sounds and smells.

That award-winning activation ultimately provided the teachings for Le Savoir, an experiential platform that launched in Montreal, New York, Buenos Aires and Seoul last year under Allen's leadership.

Along with events similar to Sensorium, the Le Savoir platform involved a music partnership with The Roots on an interactive music video and original song called "Bittersweet," aimed at providing a multi-sensory experience for someone drinking a glass of Stella, with the idea that sounds can affect how we perceive flavour.

"The pilot that was run in Toronto was the stepping stone to be able to build the global platform going forward," Allen says.

As well as drawing on Sensorium's insights around multi-sensory events, Allen says he took inspiration from Canada's strength in creating 360, integrated experiences around occasions. He points to the Budweiser Red Lights program, which used Canadians' passion for hockey to create marketing campaigns that range from mass advertising to retail activations.

For example, Stella launched "Be Legacy" as part of its 600th anniversary celebrations last year. That campaign used the brand's founders to inspire people to leave their own mark by creating occasions that allow them to host and socialize with friends.

In his short time home, Allen is already working on building more integrated programs for Labatt's brands in Canada.

That's started with activating Stella Artois' global Buy a Lady a Drink program in Canada, which involves selling limited-edition Stella Artois chalices to raise funds for Water.org and awareness of the global water crisis.

While it had activated in Canada in 2016, this year saw the program come to life more comprehensively, using the organization's co-founder, Matt Damon, in TV creative, and developing local influencer partnerships. This year it's partnering with the LCBO to scale the global program to retail in a key Canadian market – another lesson from Budweiser's success with Red Lights.