What makes a brand valuable?
RBC, TD, Tim Hortons and Lululemon all saw their brand value climb in BrandZ's annual report.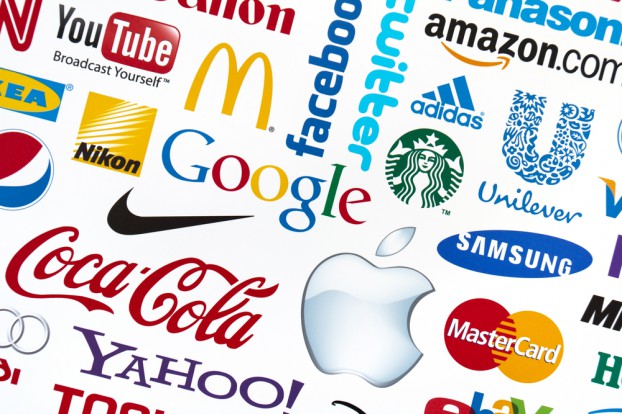 The same four Canadian brands once again earned spots in BrandZ's annual ranking of the top 100 most valuable brands, a year in which the importance and value-driving potential of technology was paramount.
Conducted by WPP consultancy Kantar Millward Brown, the annual report combines survey data and interviews from three million consumers globally with analysis of financial and business performance to determine the role a brand has in driving overall business and shareholder value. It also assigns each company a "brand contribution" score on a scale of one to five, which measures how much the brand alone (and not financial or market factors) has impacted its earnings and sales.
Like last year, the only two Canadian brands represented in the global top 100 were banks. RBC slipped two spots to land at 47, while TD earned four spot to come in at 56. Within the rankings of regional banks, RBC had the third spot behind the U.S.'s Wells Fargo and China's ICBC, while TD came in at fifth.
RBC's brand was valued by the report at $21.145 billion, an 8% increase from last year, and a brand contribution score of four. TD was valued at $18.551 billion, a 12% increase, with a brand contribution score of 3.
In the fast food industry rankings, Tim Hortons came in at number seven, up one spot from last year, with a brand valued at $5.89 billion. That's up 26% from last year, the 12th-fastest rising brand in the report. The brand value of the fast food category as a whole rose by 7%, which the report attributes to brands focusing on the basics, improving taste and experience to please their core customers, instead of attracting customers from the upscale casual dining segment.
Also rising in the rankings is Lululemon, which rounded out the top 10 list for the apparel category last year, but landed the number seven spot this year. The apparel category as a whole had the greatest loss in grand value by shrinking 7%, but Lululemon's brand value grew by 17% to $3.57 billion and a brand contribution score of 4. It was one of only two brands in the top ten to experience growth, the other being Adidas, which was the fastest-growing brand in the entire report at 58%. The report attributes the decline in the category to consumer demand for clothes that offered durability for their value, as well as being on-trend.
Globally, the top 10 remains relatively stable, with the top three brands – Google, Apple and Microsoft – holding their spots from last year. The only new entrant is Chinese internet and media giant Tencent, while U.S. telco Verizon slipped to 11.
Six of the top 10 are classified as technology companies, although nine of them are tech-related when considering Amazon, AT&T and Visa. Overall, more than half of the value generated by the top 100 brands came from technology or technology-related companies, compared to a third in 2006. That value has also grown by 16% in the last year, compared to 4% for non-tech brands. Furthermore, all seven brands making their first appearance on the ranking are technology-related: XFinity, YouTube, Hewlett Packard Enterprise, Salesforce, Netflix, Snapchat and Sprint.

Amazon's strong performance – a 41% growth in brand value – was part of a trend of retail brands showing the most rapid growth this year. Value of brands in the category grew by 14% in the last year, driven by the success of ecommerce brands like Amazon and Alibaba. That success also seems to be making up for the struggles traditional retailers seem to be facing – the value of online retailers has grown by 388% since 2006, while traditional retailers have seen their value shrink by 23%.

The report also highlighted a number of trends that appear to contribute to brand value. The top one was creating "consumer-centric technology ecosystems" that allow customers to perform different tasks across multiple devices without leaving a brand's banner, which increases convenience for the consumer and also makes it harder for them to leave the brand. Tech-related brands like Google, Apple and Amazon have been doing a particularly effective job at this, hence the increase in their performance.

The top third of brands in terms of strength of communications experienced a 196% growth in value, compared to 47% for the bottom third. Brands that focused on how they improve their consumers' lives in communications have also grown an average of three times more over the 12 years the report has been produced.

The survey data in the report showed that while price is important, it is subsidiary to the brand. 56% of respondents said brand and not price was important when making a purchase, with 30% saying both brand and price are important. Only 10% said price and not brand was important, with 4% saying neither.