Three opportunities most publishers are missing
Discover new opportunities. Increase revenue and scale across formats and channels.
By Luiz Braz
Publishers today face major challenges around creating, distributing and monetizing content. They are not just looking for software; they want solutions. At AOL, we truly understand the business side of publishing and our solutions are key to fixing the challenges that, as a publisher, we face as well.  Our unified programmatic platform has been developed to help publishers maximize reach and revenue across formats and channels.
To monetize content, manage data and create scale, there are three different opportunities that are important for publishers to explore.
1. Automated-guaranteed
Guaranteed. Direct. Select. Whatever term you use, it may sound like an old subject but it's surprising the number of publishers who haven't adopted the approach. Advertisers realize the potential of programmatic and understand the benefits of managing an entire media plan through real-time automated systems not only in reducing operations but also in achieving overall gains in media efficiency.
When moving premium, high-impact, rich-media, high share-of-voice ad units to the programmatic execution, advertisers have a real chance to combine different strategies – usually called 'branding' and 'performance' efforts –  into a truly unified approach and execution to drive more results. Advertisers that have already adopted this strategy have seen continued growth in their bottom-line metrics, while optimizing different media tactics through the entire conversion process.
For publishers, it's time to reconcile the programmatic gap in their monetization. Automated guaranteed gives publisher sales teams the ability to sell the traditional media packages with automated, integrated, real-time execution for the best of both worlds.  At AOL, looking at the Americas region – consisting of Canada, Brazil, Mexico and Argentina – 23% of homepage takeovers are running through programmatic premium reserved buys.
ONE by AOL For Publishers provides publishers with the capability to connect to this opportunity, supported by an entire team devoted to helping publishers create packages, customize and implement new offerings and drive new revenue. The beauty is that the platform seamlessly integrates display, video, mobile and rich media ads.
2. Monetizing audience data
A publisher's audience is their currency. Although they may make money through advertising, paid subscriptions or syndication, it all comes from audiences consuming their content. Yet without leveraging the vast wealth of data that comes with those audiences visiting your properties to consume content, publishers might be leaving money on the table.
By looking into how audiences use content and interact through mobile apps, publishers can leverage subscriber data to enhance their knowledge about the user. They can then create more efficient and valuable audience segments on which to transact. At AOL, we empower publishers with the technology to create and store valuable, fully-anonymous audience segments to be used to offer inventory packages through preferred-deals. They can even set data available through our DSP so advertisers can find those users in other properties.
However, at AOL we believe that publishers should have total control to decide what segments to make available. Our system gives them the comfort level to explore this growth opportunity so they can focus on other parts of the business and make money while they sleep.
3. Expanding and monetizing content distribution
Although publishers understand that audiences are their most valuable asset, many are unclear as to how to leverage that asset off-platform as a viable revenue opportunity while also maintaining control of audience data and monetization terms. We help publishers create more scale for their content and show them that users that like the publisher's content don't always have to go to their website to consume it. Our content distribution platform enables other publishers to download and publish the content in their own properties.
AOL's platform helps small and mid-sized publishers extend distribution and create data opportunities that will generate new revenue.  For large publishers, AOL has a complete solution with regional or global support while also retaining the local understanding of those markets because we have a presence in those markets.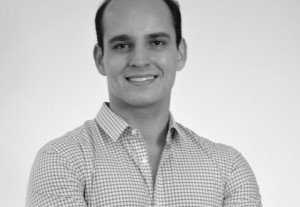 Luiz Braz is Head of Platforms and Publisher Services, Americas, for AOL. As the executive-leader responsible for driving AOL's platform business in the region, he manages a multi-discipline team (strategy, sales, product, and operation) across Brazil and Canada. His main goal is to drive footprint growth among publishers-partners, while accelerating revenue through the "ONE by AOL" product portfolio within advertisers and agencies in Canada, Brazil and Latin America.