Holistic approaches to AI are rare: report
Few companies are taking advantage of investing in both internal capabilities and collaborative approaches.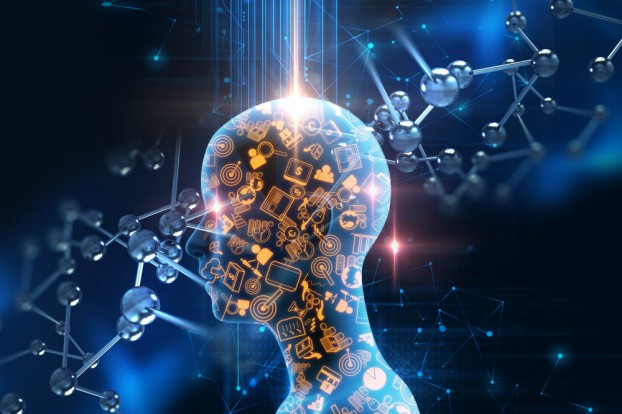 The best way for companies to get value out of artificial intelligence is to invest in both internal capabilities and external partnerships, according to Accenture. But a new report from consulting and professional services firm suggests very few companies are doing so.
The report, called Boost Your AIQ, looked at the activity of 200 companies since 2010 and assessed their "Artificial Intelligence Quotient" (AIQ) for both invention (based on the number of patents related to AI, AI startups it has acquired, establishing AI-focused divisions and hiring AI talent) and collaboration (based on partnerships with AI companies, working with AI vendors, investing in startups or participating in things like accelerators).
The AIQ for invention is meant to examine internal activities, while AIQ for collaboration is meant to examine external activities.
The report says that companies that invest more on the internal side are better equipped to transform their own core business and get the advantage of having ownership of the AI capabilities and resources they eventually develop. For companies that take a more collaborative approach, it drives more incremental value across the entirety of their business and has the advantage of quickly adopting AI developed by other companies and shared resources. However, these collaborators don't get the same level of ownership.
By investing both internally and externally, Accenture says companies can receive the benefits of both worlds, although that approach is still rare.
Only 17% of the companies examined in the report performed well in both internal and external measurements, but that same group of companies saw their enterprise value grow by an average of 4.2% since 2013, compared to 2.3% for the remaining companies.
A similar amount of companies have been primarily active in either internal (14%) or external (13%) investments, but the remaining 56% were classified as "observers," who have yet to see any value in AI even though they may have undertaken some small initiatives as part of a "wait-and-see" approach.
Digital platforms and IT software companies were the highest performers on both sides of the internal/collaborative divide. Automotive companies performed about average when it came to their own AI investments but above average when it came to collaborative efforts.
On the flip side, consumer electronics, tech hardware and electrical engineering companies were less collaborative, but invested an above average amount in their own capabilities. Pharma, CPG and retail were among the categories that had the most room to improve in both approaches.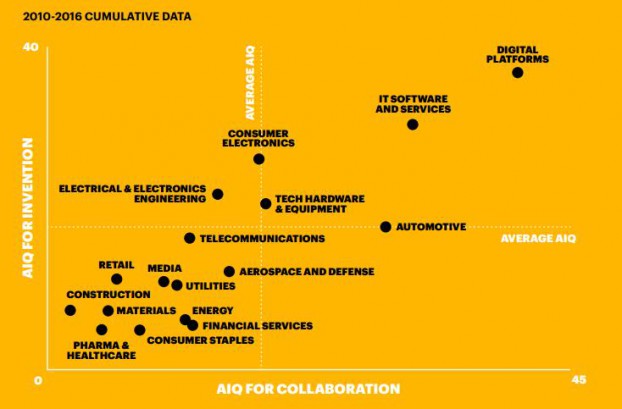 However, the report also noted that investments from media and telecommunications on their internal AI capabilities were on the rise, and that CPG, financial and energy companies were increasing their collaborative efforts.
According to Accenture's previous Technology Vision study, roughly a third of executives plan to make an "extensive" investment in some area of AI-related technology over the next three years, with around 40% planning a "moderate" investment.