New leaders promoted at Zulu
The agency names a pair of new creative directors and group account directors.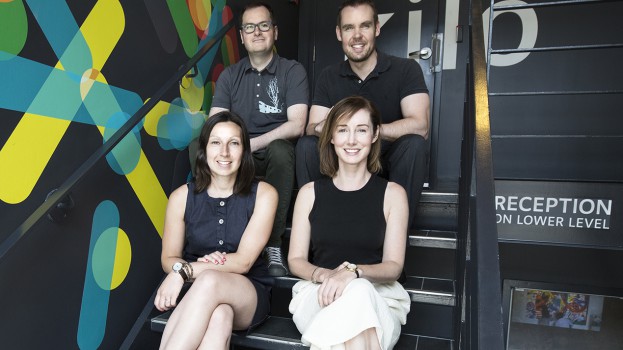 Clockwise, from top left: Creative director Ian Simpson, group account director David Tremblay, creative director Catherine Allen and group account director Terri Mattucci.

Zulu Alpha Kilo has added to its creative and client service leadership with four recent promotions.

Associate creative directors Catherine Allen and Ian Simpson have both been promoted to creative directors. Allen and Simpson joined the agency in 2015 from Ogilvy & Mather, where they were the team behind Nabob's "Respect the Bean" campaign. Since joining Zulu, they have been the creative leads on its Bell work while also contributing to campaigns for Mott's, KitchenAid and ParticipAction.

On the account service side, Terri Mattucci and David Tremblay have both been promoted to group account directors. Mattucci, who joined Zulu from Juniper Park around the same time as Allen and Simpson, will continue to lead the Bell and ParticipAction business in her new role. Tremblay, who came to the agency in 2014 from J. Walter Thompson, is overseeing its Harley Davidson business.

"Catherine, Ian, Terri and David are rising stars at Zulu," said Zak Mroueh, CCO and founder of the agency. "There's tremendous momentum at the agency right now, and these new roles and responsibilities ensure we can grow while maintaining our creative quality and client service."

After declining to defend in an RFP for Audi at the beginning of the year, Zulu has picked up new assignments for CAMH and Wink, its first U.S.-based client. It also looked south of the border to recruit a new ACD in February.