Cannes 2017: Cossette, FCB pick up Gold Health Lions
Lg2 is also bringing home a Lion as the first awards of the festival are announced.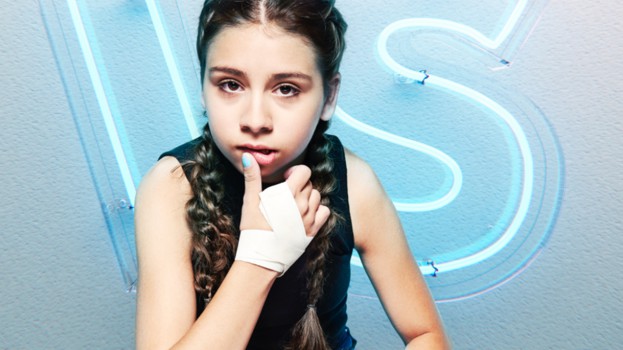 Canadian agencies and non-profits took home Gold and Silver Lions Saturday, impressing the Health & Wellness jury with new ideas and emotional work.
Cossette's "VS" campaign for the SickKids Foundation won two Gold Lions and two Silvers, and FCB Toronto's "Down Syndrome Answers" for the Canadian Down Syndrome Society picked up one Gold Lion and two Silvers in Health & Wellness. Lg2's "Give-a-Care" for Rethink Breast Cancer took home a Bronze.
SickKids' Golds came in the Film category for the "Undeniable" spot, and in PR (with media agency OMD Canada sharing the win in that sub-category). "Down Syndrome Answers" won Gold in the Branded Content and Entertainment sub-category.
Health & Wellness jury president Mike Rogers, creative partner at Serviceplan Health and Life in Germany, acknowledged that it was a strong opening day for Canada at the 2017 Cannes Lions International Festival of Creativity, and he had high praise for the winning work.
SickKids stood out for the dramatic change to the foundation's brand, with young children deciding to "fight back," he told strategy.
"I think the basic idea to do that is incredibly new. We haven't seen that before," he said.
While the emotional aspect of the campaign was "absolutely stunning," the production quality was "like a Nike spot for the Super Bowl."
"Down Syndrome Answers" had an equally strong impact on the jurors. The campaign used a series of YouTube videos (and a microsite) featuring people with Down syndrome answering common questions about the condition. When expecting parents find out their child has been diagnosed with Down syndrome, they typically only have about 10 days to decide how to proceed with the pregnancy.
Rogers said one of the jury members told the others about her own experience in that situation. She said of the work, "'If that had been there when that had happened to me, maybe I would have made a different decision.' It was very moving for us all to get that confirmed," Rogers said. "But even without that, it was great work."
In fact, Rogers said the FCB Toronto campaign was "a big contender for the Grand Prix."
In the end, that prize went to Clemenger BBDO Melbourne and Transport Accident Commission Victoria for "Meet Graham." The campaign, which has already won big at other shows such as D&AD, created a deformed sculpture ("Graham"), representing what a human would like if it were built to survive car crashes.
The other Grand Prix handed out Saturday, the Health Grand Prix for Good, went to McCann Health New Delhi and the Afghanistan Ministry of Public Health for "Immunity Charm," a campaign that promoted vaccines by using beaded bracelets.
That campaign also won multiple Pharma Lions, including four Golds. No Grand Prix was awarded in that category.
Gold (3)
SickKids Foundation, "Undeniable," Cossette Toronto; A52 Santa Monica; Skin & Bones Toronto; The Mill New York; The Vanity Toronto; SNDWRX
Film: Cinema, TV and Digital Film Content
SickKids Foundation, "VS," Cossette Toronto, OMD Canada Toronto; Skin & Bones Toronto; The Mill New York; SNDWRX
PR
Canadian Down Syndrome Society, "Down Syndrome Answers," FCB Toronto and Reprise Media Toronto
Branded Content and Entertainment: Digital and Social
Silver (4)
SickKids Foundation, "VS," Cossette Toronto; Jam3 Toronto; Skin & Bones Toronto; The Mill New York; The Vanity Toronto; Westside Studio Toronto; OMD Canada Toronto; SNDWRX
Integrated Campaign
SickKids Foundation, "VS – Momstrong" Cossette Toronto; Skin & Bones Toronto; The Mill New York; The Vanity Toronto; Pirate Toronto
Film: Cinema, TV and Digital Film Content
Canadian Down Syndrome Society, "Down Syndrome Answers," FCB Toronto; Reprise Media Toronto
Branded Content and Entertainment: Film, TV and Online Film Content
Direct and Promo & Activation
Bronze (1)
Rethink Breast Cancer Canada, "Give-a-Care," Lg2 Toronto
Direct & Promo and Activation