Cannes 2017: Print doesn't have to suck
The Print & Publishing jury president explains why the Grand Prix stood out in a category Canada was shut out of.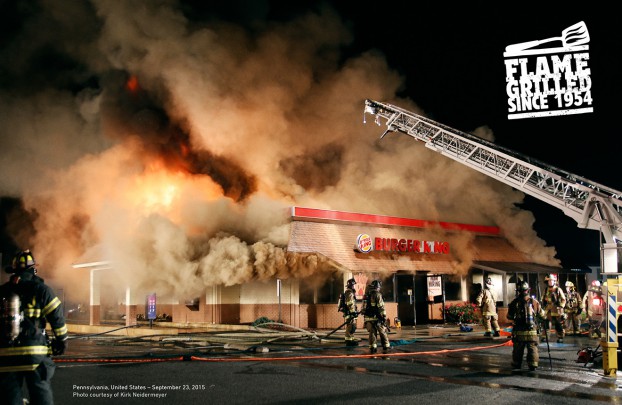 We might be in the age of "Instagram or it didn't happen," but print ads don't need to suck.

That was a message that Fran Luckin, chief creative officer at Grey South Africa, wanted to convey as she served as jury president for the Print & Publishing category, in which Canada didn't shortlist this year.

During a press conference announcing the Print winners Monday, she said she was expecting to see more "gimmicky"work entered into the category (think ads using augmented reality) but this year's entries met a high standard of art direction and craft.

Still, the group of judges awarded work that she describes as not just self-referential but that sparked conversation when circulated. That point was particularly key as the jury weighed more traditional ads against books crafted for brands, Luckin said.

This year's jury was ultimately after work that distilled down a complicated message into a clear piece of advertising. Such was the case with the Grand Prix-winning series of ads for Burger King by David Miami. The ads, "Oregon," "Pennsylvania" (pictured above) and "Aviano," feature photographs of actual Burger Kings that have burned down, nodding to the chain's flame-grilling.

The campaign stood out because of its authenticity and the cheeky route it took, Luckin said, adding that it was good to see a brand embracing imperfection and having a sense of humour.

Earlier this year, Burger King was named Cannes' Creative Marketer of the Year, after bringing home two Grand Prix last year for the "McWhopper" campaign, including in the Print & Publishing category. (The king himself has been seen walking the Croisette).