Delissio folds together a portable paper plate
The social campaign aims to keep people outside for their Canada 150 celebrations.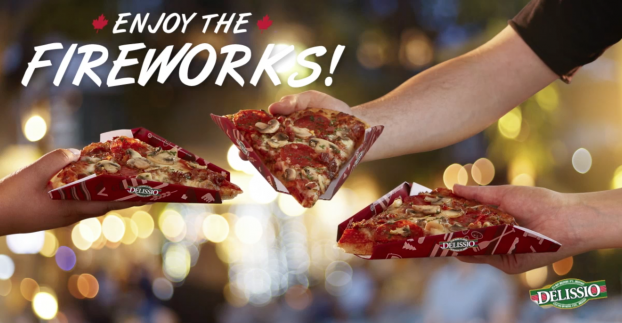 Nestle frozen pizza brand Delissio is already releasing a pair of special boxes celebrating Canada 150, but it has also cooked up a way to keep the celebration going after the box has been opened.
Between the warm summer weather and fireworks, most Canada 150 celebrations and get-togethers are likely to be happening outside. Knowing this, agency OneMethod devised a design for a paper pizza plate so Canadians can bring their pizza outside and not have to miss the excitement. Needing only a printer and a standard sheet of paper, people can print off their plate, complete with simple, easy-to-follow instructions to fold it together themselves.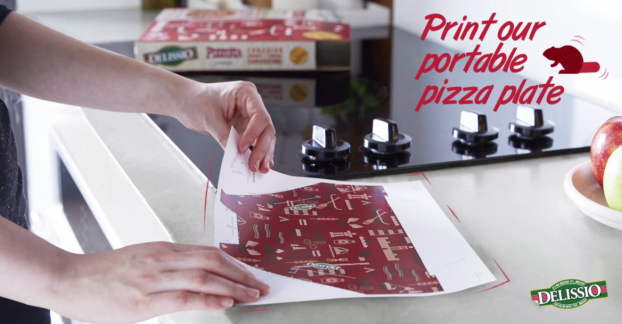 The brand will promote the concept through social media posts showing Canadians how the 12 minutes it takes to cook a frozen pizza is a perfect opportunity to print off and fold their plate – or several, if they are celebrating and sharing with others as they should be.