Cossette promotes four in Quebec
Four long-time staffers have expanded roles across disciplines in Montreal and Quebec City.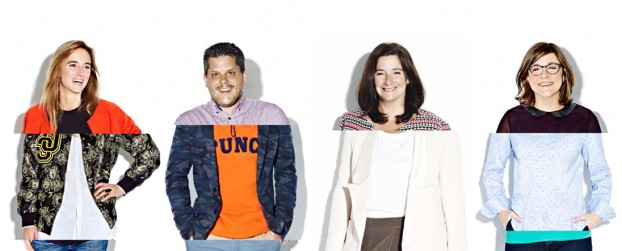 From left to right: Marie Vaillancourt, Sébastien David, Nathalie Bernier and Anne-Claude Chénier

Cossette has given new roles to four long-time staff, promoting four in its Quebec City and Montreal offices.

Marie Vaillancourt, who has been with Cossette since 1998, has been promoted from VP of integrated production to SVP of integrated production. Vaillancourt will continue to develop integrated campaigns, in addition to taking a larger leadership role in the agency's Quebec City office that will include the evolution of Cossette's integrated production product and taking part in projects on the provincial and national level.

Nathalie Bernier, who has been with Cossette with 1995 and was mostly recently media director, has been named VP of planning and media operations. In addition to her existing duties in the agency's media planning, she will now work with Claude Lamoureux, EVP and general manager for Cossette Media in Quebec, to manage Cossette Media's operations across the province.

In Montreal, Sébastien David has been promoted to SVP of business strategy. Having joined Cossette in 1998, David has had leadership roles at Cossette Media and the former digital division Fjord Interactive, and was named VP and client lead at Cossette since 2009. David's new role will continue to see him provide strategic leadership for clients including McDonald's, Loto-Québec, Destination Canada, the Quebec Tourism Alliance and Tourism Montréal. He will also have a mandate to help create new market development strategies for Cossette.

On the creative side, Anne-Claude Chénier, who joined the agency in 2000 and was named associate creative director in 2011, has been promoted to creative director. She will now lead creative mandates for clients including Home Depot, Gadoua and Vachon.

So far in 2017, Cossette has also added a new SVP of strategy and new assignments from Destination Canada and the Quebec Tourism Alliance.