Cannes 2017: In the jury room with Jordan Doucette
Canada's Cyber jury member on what it truly means to make a digital campaign today.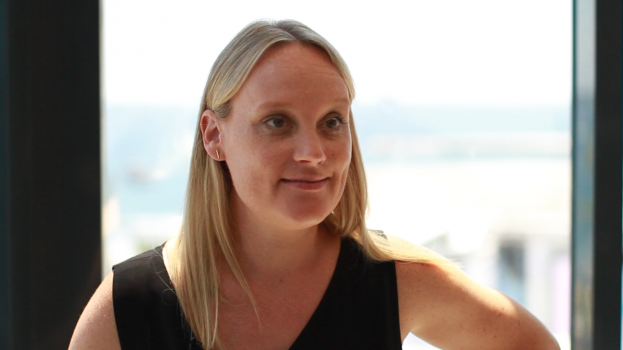 Cyber is a tricky nut to crack. On the surface, it's simple: "creativity experienced digitally," the description in Cannes' category guideline reads. But Cyber, like many (if not all) other categories at Cannes, often sees jurors enter impassioned discussions and debates around what it truly means to do great digital work.
It's the Grand Prix winner that typically sets a benchmark for future Lions-worthy work, and more importantly, drives the category forward by helping to define what should be regarded as true Cyber. The outline becomes a little more complex and broad, though, when a single jury delivers three different Grand Prix, as this year's jury did on Tuesday.
During a press conference announcing the winners, jury president Colleen DeCourcy, global CCO at Wieden+Kennedy applauded the Bank of Adland's "Adland Index / Baltic Seas Project," Transport Accident Commission Victoria's "Meet Graham" and MailChimp's "Did you mean MailChimp?" Grand Prix winners for having one of three things: high experiential design, the ability to blow up on social, and a level of integration that puts digital on the mass map.
She also noted that none of the entered work that felt "stunty" was rewarded a Lion. All of the work had to be "more connected, informed, and forward-looking," she said. "Cyber is the clashing of all desires of humanity in one place. The development of the sophistication of what you can do with these platforms takes you to different areas. These pieces show how we can do different things other than stunts and one-offs."
Following the press conference, strategy caught up with this year's Canadian Cyber juror, Jordan Doucette of Taxi, to get her thoughts on the category's evolving definition, and how the Canadian winning work stacked up against the rest in the first part of our jury room video series below.
There were no shortlists announced Wednesday, but here is the awards and nomination tallies for Canada thus far.
Shortlists: 
Design: 19
Cyber: 9
Media: 7
Direct: 7
PR: 4
Outdoor: 2
Mobile: 2
Print & Publishing: 0
Glass: 0
Product Design: 0
Entertainment Lions: 0
Lions:
Health & Wellness: 8 (3 Gold; 4 Silver; 1 Bronze)

Outdoor: 1 (Gold)

PR: 3 (Bronze)

Promo & Activation: 1 (Bronze)

Glass: 0

Cyber: 4 (1 Silver; 3 Bronze)

Creative Data: 1 (Bronze)

Direct: 2 (1 Silver; 1 Bronze)

Mobile: 1 (1 Bronze)