Cannes 2017: More hot Lion bling for Canada
Swift reaction to a Drake meme helped earn The Young Astronauts Toronto an Entertainment for Music Lion.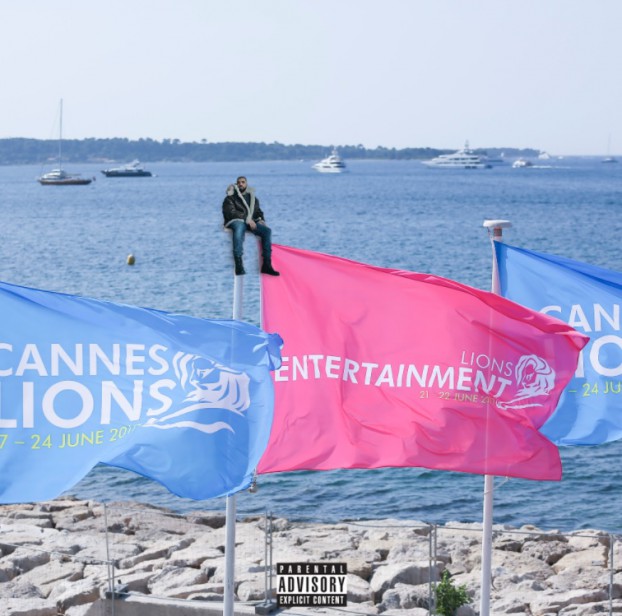 It's Wednesday in Cannes. That can only mean one thing. More winners, obviously.
This year's Entertainment Lion for Music winners were announced, with The Young Astronauts Toronto and record label October's Very Own picking up Canada's sole win in the category for its work promoting Drake's album Views.
The Bronze win, which comes specifically in the Co-creation & User Generated Content subcategory, was earned for the meme generator that was created in response to social media users' reactions to the album cover. For those who don't remember, tiny seated Drakes were inserted into all kinds of pictures following the release of the real album cover, which features the artist atop Toronto's CN Tower.
Quick reaction to what organic traction the album cover was already getting made the work stand out to Entertainment Lion for Music juror Lori Feldman, EVP of strategic marketing at Warner Bros. Records in New York.
"There's lots of ways to recognize what's happening to your product in the market and either react to it, react slowly or don't react at all," she told strategy. "They saw it…they reacted swiftly and it was super impactful."
In fact, the meme generator was created just nine hours after the realization came that people online were loving their newest Drake meme, she says.
Social traction aside, this year's jury also kept the category definition top of mind, she says. (The category is meant to celebrate, in part, "work where a recording artist or platform is innovatively leveraged to communicate with consumers.")
"Artists are people, not products," Feldman says. "The artist has to wrap their head around everything before anyone can move forward and everybody did."
The Grand Prix in the Entertainment for Music category went to Johannes Leonardo New York and Adidas for "Original is Never Finished." To promote the idea of originality, the brand partnered with various artists to create a new version of a Frank Sinatra classic.
Meanwhile in Entertainment, in which Canada didn't shortlist this year, the Grand Prix went to "Beyond Money" for Spain's Santanter Bank, by MRM//McCann Madrid. The short science fiction film was produced to promote a specific bank account product to millennials, who often value experiences over money itself. The film, then, was based in a near future when people could sell or buy personal experiences.
As one of the younger and still evolving categories at Cannes, the definition of the branded entertainment category is also changing, jury president PJ Pereira, co-founder and CCO at Pereira & O'Dell said during a press conference.
Largely, though, brands must increasingly compete for an audience with all other kinds of entertainment, he said. The Grand Prix winner did just that, with Pereira calling it "the most perfect example of earning consumer attention."
Entertainment for Music Lions (1)
October's Very Own (OVO Sound)/Drake, "Views," The Young Astronauts Toronto
Co-creation & User Generated Content (Bronze)