Cannes 2017: Canada nabs 32 more Lion noms
The latest batch of contenders for Film, Film Craft, Digital Craft and Radio.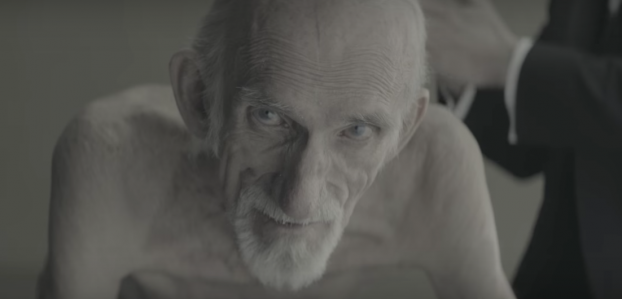 2017 may be deemed the year of the moving picture for Canada in Cannes, considering its strong presence on the two film category shortlists.
After being shut out of the Film Craft category last year, Canadian work has received eight nominations in 2017, and it has also doubled its shortlist count for the Film category, to 15. Whether Thursday's lists result in Lions or not, landing on a lengthy shortlist that's been curated from an initial list of hundreds of pieces is an impressive feat.
This year's Film contenders range from alcoholic beverages (Farnham Ale & Lager, with Lg2) to food (President's Choice, with John St.) to charity foundations (SickKids, with Cossette) to consumer products (HP Canada, with Edelman). A total of 15 nods for 11 different pieces of work have a chance of winning a prize on Saturday, when the winners are announced in Cannes.
As for the Film Craft category, SickKids, Take Note and The North Face are all up for Lions.
The Radio shortlist, also released Thursday morning, adds another seven nominations to Canada's 104 so far (there's still Integrated & Titanium, the final shortlist, to be announced on Friday). Koodo, Toronto Speakers Academy and the Ontario Ministry of Transportation are on the list.
And finally, the Digital Craft category, which looks at "technological artistry" with an emphasis on design, execution and user experience for digital environments, gave two nods to a single piece of work, the Bear71 virtual reality project by Jam3 for the National Film Board of Canada.
Canada was shut out of the Creative Effectiveness category, which only saw three entries from the country this year.
Film (15)
Farnham Ale & Lager, "Beers," Lg2 Quebec; Nova Film Quebec
Alcoholic Drinks
Banff Centre for Arts and Creativity, "Piano," Cossette; Frank Content; Cossette Media
Commercial Public Services
Loblaw Companies (President's Choice), "Eat Together," John St.; Alter Ego; Radke; Rooster Post Production; Vapor; RMW
Corporate Image & Sponsorship
SAAQ (La Societe de l'Assurance Automobile du Quebec), "Don't Give a Damn," Lg2 Quebec; Les Enfants Montreal; Touche! Montreal
Corporate Social Responsibility
Ontario Ministry of Transportation, "It Happens Fast," John St.; Boombox Sound; OPC; Saints Editorial; The Vanity; PHD
Public Sector
The Canadian Centre for Gender and Sexual Diversity, "Gay Sports Fencing & Swimming," Saatchi & Saatchi Canada
Charities and Non-profit ("Fencing")
Charities and Non-profit ("Swimming")
SickKids Foundation, "SickKids VS – Undeniable & Momstrong," Cossette; Skin & Bones; The Mill New York; The Vanity; SNDWRX (on "Undeniable")
Charities & Non-profit ("Undeniable")
Charities & Non-profit ("Momstrong")
Milk West, "Snacktime: Candy Crush, Rap Battle & Wingman," DDB Canada Vancouver; Wave Productions; Yeti Farm Creative
Food & Drinks ("Candy Crush")
Food & Drinks ("Rap Battle")
Food & Drinks ("Wingman")
The North Face, "Question Madness Anthem," Sid Lee Montreal
Durable Consumer Goods
Valin Confection, "A Tailor-Made Dad," Lg2 Quebec; 1One Montreal
Corporate Social Responsibility
HP Canada, "In the Head of a Hacker," Edelman; Untitled Films
Long Non-Fiction Film (over 10 minutes)
Film Craft (8)
SickKids Foundation "SickKids VS. – Undeniable," Cossette; A52 Santa Monica; Elastic; Skin & Bones; SNDWRX (on "Undeniable")
Direction
Editing ("Undeniable")
Editing ("Momstrong")
Achievement in Production ("Undeniable")
Take Note "Notes" BBDO Toronto; Alter Ego; Imprint Music; Saints Editorial; Skin & Bones
Script
Use of Original Music
The North Face, "Question Madness Anthem," Sid Lee Montreal
Editing
Use of Licensed / Adapted Music
Digital Craft (2)
National Film Board of Canada, "Bear 71 VR," Jam3 Toronto
Data Storytelling
Data Visualization
Radio (7)
General Motors, "Distractions," Cossette Montreal; BLVD Montréal
Cars & Automotive Products & Services

SAAQ (La Société de l'Assurance Automobile du Québec), "Emma," Lg2 Québec; Touché Montreal
Commercial Public Services


Koodo, "Shock-Free Data," Camp Jefferson Toronto
Commercial Public Services

 

Toronto Speakers Academy, "Are You That Man? & Shotgun Soliloquy," J. Walter Thompson Canada Toronto
Commercial Public Services ("Are You That Man?")
Commercial Public Services ("Shotgun Soliloquy")

Ontario Ministry of Transportation, "Mall & Gym" John St. Toronto; Boombox Sound; PHD Toronto
Public Sector ("Gym")
Public Sector ("Mall")