How Future Lions solved the problems of tomorrow
The best ideas to come out of AKQA's annual student competition at Cannes.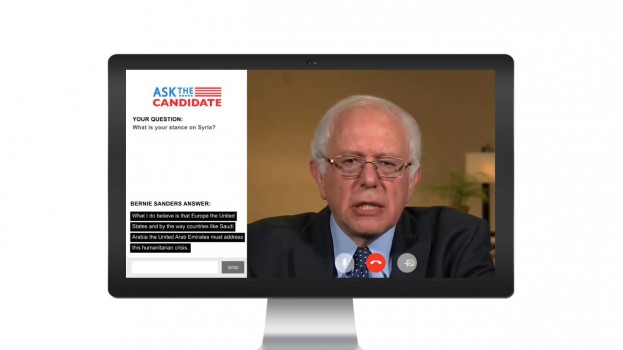 An AI platform to keep voters informed, brain scanning headphones and a toothbrush that could inform you about pregnancy complications were a few of the ideas students came up with to win this year's Future Lions competition at Cannes.
Now in its 12th year, AKQA's Future Lions is a student competition that challenges participants to "create the future" in prospective work. This year, with Google as a partner for the fourth consectuive year, the brief asked students to "go beyond what's expected to create the future."
Given the nature of the brief, the winning entries were naturally very tech and innovation heavy. Take a look at this year's five winners below to see the kind of forward-thinking ideas today's students are coming up with – and what you might have to compete with very soon.
An AI bot to keep voters informed
Campaign: Ask The Candidates
Client: CNN
Team: Yeon Sang Yoon and Jin Sug Park
School: School of Visual Arts, U.S.
An aggregation of fact-checked articles, videos, interviews and voting histories for any candidate running for office would be used to build an AI-powered bot that simulates a face-to-face video chat. Users can ask a question about the candidate's stance on any issue, and the bot will pull the media that best answers it.
Using facial recognition to give people a voice
Campaign: BeHeard
Client: Vocal ID
Team: Pablo Criado Martínez, Luis Camacho and Daniel Zilch
School: Miami Ad School Madrid, Spain
Vocal ID is a company that builds synthetic voices for those who cannot speak. To eliminate the cost and complexity of current systems, the BeHeard app would use facial recognition that is now common in most smartphones to read lips and provide a voice to someone who otherwise wouldn't have one.
Controlling your playlist with your mind
Campaign: BoseNeuro 35
Client: Bose
Team: Stanley Hines, Jr. Limah Taeb and Xia Du
School: VCU Brandcenter, U.S.
By building EEG sensors into something someone is already wearing on their head, the BoseNeuro 35 headphones would scan a user's brainwaves to create a custom playlist based on their preferences and mood. The idea is that it will help people reach peak productivity, eliminating those moments when an inappropriate song comes on that disrupts their focus.
Personal assistants tailored for children
Campaign: Google Assistant Kids
Client: Google
Team: Min Young Park, Jisoo Hong and Ji Hoon Kim
School: School for Visual Arts, U.S.
Kids already have access to Google to answer their curiosity, but the results they get can sometimes be too complex for them to understand. Using Google Home's existing AI and voice recognition capabilities, Google Assistant Kids would analyze pitch and tone to recognize when a question is coming from a child and give the answer in simplified terms.
Brush, floss, check for diabetes
Campaign: MediBrush
Client: Kolibree
Team: Gabriela van der Linden and Aleksandr Bobrov
School: Miami Ad School, Europe

Kolibree is a company that is already making connected electric toothbrushes. Research has found ways to link oral health to certain diseases and disorders, so the proposed MediBrush uses biosensors embedded in the bristles to analyze bacteria in the mouth as you brush to identify if there may be something you need to get checked out.