Cannes Lions Digest: Canada close to a record year
It's been a successful year for the country, but questions are being raised about awards.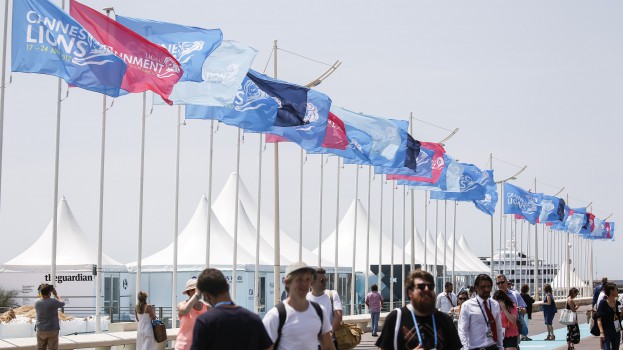 It's been a long, hot week in Cannes, but Canadians are getting energized as we inch closer to a record-breaking year in Cannes.
The country has so far picked up 33 Lions – 10 shy of the 43 we brought home in 2015 (though Canada has now beaten its 2013 record of 30 wins). In 2016, Canadian work received a comparatively low 17 wins.
On Friday, Canada collected two more shortlist mentions in the last (and often considered most difficult) categories. After winning four Lions each so far, Leo Burnett and Cossette both received nods: the first is for its "Cook This Page" campaign for IKEA Canada, shortlisted in the Titanium category; and the second for "SickKids VS," which got its mention in Integrated.
Canada now has 106 entries that have been shortlisted.
Leo Burnett's last mention for the year comes as the agency is set to skip awards shows in 2018 alongside all other Publicis Groupe shops. That decision was made public earlier this week, as the holding company is diverting awards entry budgets to develop its AI assistant, Marcel. Here, we look at what that tool will actually do, while strategy has also delved deeper into what Publicis' decision really means.
Despite the well-deserved elation among shortlisted and winning agencies, a panel here in Cannes also took a dive into the question of whether the best work actually wins or whether juries are succumbing to the emotions sparked by cause work.
The process of how each year's jurors come to their decisions is one that's of interest to all entrants. Earlier this week, we caught up with Cyber juror Jordan Doucette and Design's Marie-Elaine Benoit to hear more about what went on in their jury rooms.
Not all of the big ideas featured in Cannes come out of the established agencies. On Thursday, the AKQA Future Lions competition for students revealed its winning ideas, including bots, facial recognition and more.
But let's not forget that the client-side is also well-represented on the Croisette, with Unilever's chief marketing and communications officer Keith Weed exploring audience polarization and "unstereotyping" advertising. Plus, Weston Bakeries' Andrea Hunt and SickKids' Lori Davison have provided some insight on the value they see in visiting Cannes this year.
Winners in the last categories – for which we have 34 shortlisted entries – will be announced through Friday and Saturday.
Check out the final shortlist tally below, plus Canada's winners tally so far and be sure to visit strategy through the weekend for more content out of Cannes.
Here's the Canadian shortlist tally for 2017:
Design: 19
Film: 15
Cyber: 9
Radio: 7
Media: 7
Direct: 7
PR: 4
Outdoor: 2
Mobile: 2
Entertainment Lion for Music: 2
Print & Publishing: 0
Glass: 0
Product Design: 0
Creative Effectiveness: 0
Entertainment Lions: 0
And here's the winners list so far:
Design: 10 (1 Gold; 3 Silver; 6 Bronze)

Health & Wellness: 8 (3 Gold; 4 Silver; 1 Bronze)

Cyber: 4 (1 Silver; 3 Bronze)

PR: 3 (Bronze)

Direct: 2 (1 Silver; 1 Bronze)

Outdoor: 1 (Gold)

Promo & Activation: 1 (Bronze)

Creative Data: 1 (Bronze)

Mobile: 1 (1 Bronze)

Media: 1 (Silver)

Entertainment Lion for Music: 1 (Bronze)

Entertainment: 0

Glass: 0