Check it out: CIBC pulls a vanishing act
The bank enlists a magician to make life insurance excuses disappear.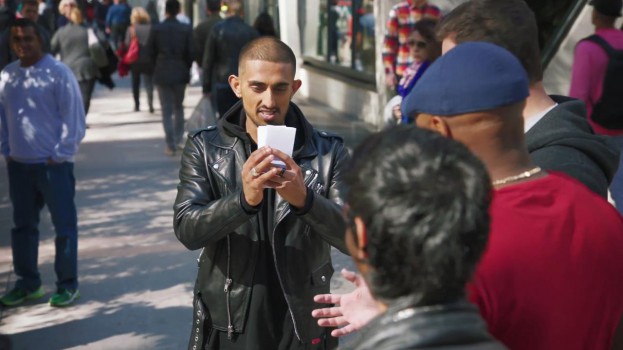 CIBC has a few tricks up its sleeve to promote a new life insurance product in its latest online campaign.

CIBC's insights suggest that while most consumers know that life insurance is important, many of them put it off, not seeing it as urgent enough to go through the complicated process of applying. The bank's new Term Life Insurance attempts to address those issues by simplifying an online application process, offering faster approval responses and online tools that help people determine what kind of coverage they need and the costs associated with it.

To show the ease of applying and getting approved with CIBC, magician Zach Mirza hit the streets with a series of tricks to show how it makes people's excuses for not getting life insurance "disappear." In a series of videos, Mirza does things like replace a deck of cards with a range of different excuses, picking out the one someone had thought of in her head and making it vanish.

Other tricks include solving a Rubik's Cube without looking (to show how simple the Term Life Insurance application is) or giving someone's watch back after making it disappear off their wrist (to show how the process "gives them their time back").

Juniper Park\TBWA led the campaign with MediaCom on media. Long- and short-form videos will be shared through digital and social channels, amplified through search and retargeting.