Cannes 2017: 'Fearless Girl' ends the week on top
Why the Titanium and Integrated jury president says IKEA and Leo Burnett missed a Lion by a "cat's whisker."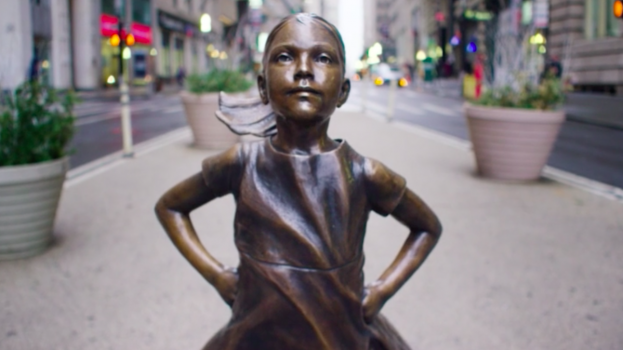 By Mark Burgess and Harmeet Singh
McCann New York's "Fearless Girl" topped off an exceptional week in Cannes with a Titanium Grand Prix to go along with the ones that the campaign for State Street Global Advisors already earned in Outdoor, PR and Glass.

The shortlisted Canadian work – Leo Burnett Toronto's "Cook This Page" for IKEA (Titanium) and Cossette's "SickKids VS" (Integrated) – didn't receive trophies Saturday in the prestigious categories.

Titanium, which recognizes "boundary-busting" work that's broken new ground in communications, had just 21 entries on its shortlist, and only four Lions were awarded.

The Integrated category, which celebrates campaigns that have demonstrated holistic excellence across multiple media channels and environments, had 26 shortlisted entries and awarded 11 Lions.

Jury president and worldwide CCO at Ogilvy & Mather, Tham Khai Meng, said the jurors were looking for "work that's disruptive, irreverent and breaks the mould."

He and others at the Saturday morning press conference spoke in lofty terms about "Fearless Girl," calling the sculpture "an icon that will stay there forever."

"That is not an ad. That is beyond anything we've ever done, and that is permanent," he said.

Among the other winners in the Titanium category were "Refugee Nation," by Ogilvy New York for Amnesty International, which also won the Grand Prix for Good prize; "My Mutant Brain" for Kenzo, by MZJ Los Angeles and Black Frame New York.

The Integrated Grand Prix went to Boost Mobile's "Boost Your Voice," by 180LA in Santa Monica, which turned retail locations into polling stations to increase voter turnout. That campaign also won a Titanium Lion.

In both categories, the jury was after work that went beyond what most ads do in terms of impact. Integrated, for example, isn't just about having a campaign make sense across media channels but an impact that integrates into society at large, Meng said.

Impact was indeed what made Leo Burnett and IKEA Canada's "Cook This Page"  (which has won four Lions during this year's festival) come up just short in the Titanium category, Meng told strategy following the winners' announcement made to the press.

"It was one of the big contenders," he said. "If you want me to be candid about it, it just missed it by a cat's whisker." (The Titanium jury was only allowed to select four winners, he said).

"The thing about that piece of work is that it's simple and you know it's from IKEA," he said. "You can feel their brand there, which is what we loved about it."

That said, the jury felt the campaign didn't scale as big with its impact as the final four winners, he said. One point that the jury had, for example, was that the campaign may have been stronger in the category had "Cook This Page" been directed specifically at kids, he said.

Outside of Titanium and Integrated, winners of other overall festival prizes were announced Saturday. Clemenger BBDO out of Melbourne, Australia picked up Agency of the Year (the shop's "Meet Graham" campaign for the Transport Accident Commission picked up the Grand Prix in Health & Wellness and in Cyber earlier in the week). BBDO Worldwide was also named Network of the Year, while OMD picked up the prize for being the top media network.

However, WPP snagged Holding Company of the Year, ahead of Omnicom. Droga5 New York was also named Independent Agency of the Year.