Cara's quest for relevance
Using in-house expertise and market insights to connect with diners and stay competitive in a cut-throat business.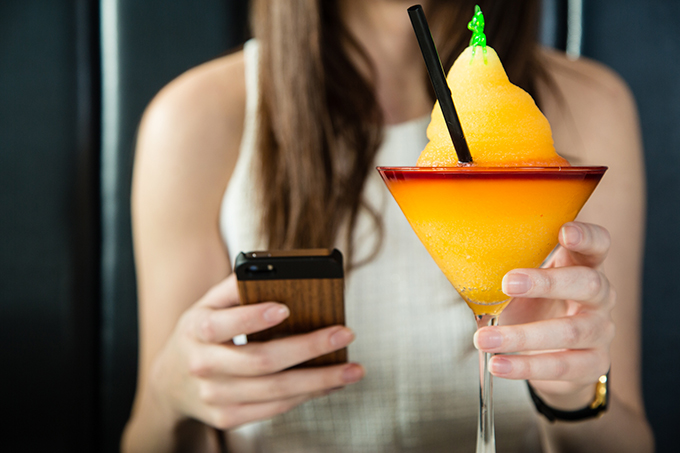 This article appears in the Summer 2017 issue of strategy.
Anyone who's watched Kitchen Nightmares (or pretty much any Gordon Ramsay show) knows the restaurant business is ruthless. Entrepreneurs and big businesses alike are up against evolving and fastidious consumer tastes, rising food prices and digital disruption.
"It's a dog fight for share," says David Colebrook, VP, marketing at Cara Operations (pictured below). His company, however, is the leading operator in the full-service restaurant market, with a value share of 10% in 2016, up from 7% the previous year, according to Euromonitor.
Within the restaurant industry, the quick-service category has been growing, with full-service largely stuck in neutral (the category grew modestly in 2016 but is expected to remain flat this year).
Cara operates within both sides of foodservice, with QSR brands like Harvey's and New York Fries, casual dining chains like Swiss Chalet, Kelseys and Montana's, as well as local pubs and slightly more upscale restaurants like Bier Markt.
The family-founded company, based in Vaughan, Ont., has moved between privately held and publicly traded over the past several decades (it once again went public in 2015). After selling off its airline food business in 2010, the company turned its attention to its restaurants, growing rapidly after it acquired Prime Restaurants (which includes East Side Mario's and Casey's) in 2013 and Quebec's St-Hubert and Calgary's Original Joe's in 2016.
Clearly, Cara is betting on the restaurant business. But as its makeup has changed, so too have consumer tastes and dining habits.
To meet the challenges, Cara has turned inwards.
"We're trying to leverage our scale…to build digital as a competitive advantage for Cara," says Colebrook, a former PepsiCo and Spinmaster marketer who joined Cara in 2012 on the Harvey's brand.
In 2015, the company began building an in-house digital team that is now a central service offering for its brand teams, creating everything from food-focused cinemagraphs and stop-motion graphics to social contests. Its animated content on social has been used to promote Tex-Mex offerings at Montana's (with short videos showing how to make Doritos Nachos) and cocktail specials at Milestones, for example.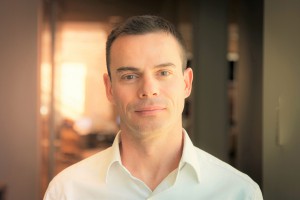 "It's really been a two-year journey starting with three people," Colebrook says. The in-house content team initially included a copywriter, graphic designer and digital marketing manager (Jason Cassidy, who is now director of digital marketing and creative for Cara). It has since grown to more than a dozen staff, including animators, graphic designers, photographers, videographers, editors and copywriters.

Cara previously relied largely on traditional media for most of its marketing. This year, it tripled its year-over-year digital spend, says Colebrook.

Across Cara, the breakdown is around 85% toward traditional and 15% for digital, which is set to grow to about 20% by year's end, he estimates. "Digital is the new kid on the block that's slowly started eating up the other budgets."

In addition to its digital content studio, Cara now regularly meets with companies like Google and Facebook to better understand how to leverage their tools, Colebrook says. For example, the company has been seeing success with Facebook Canvas and is now exploring ways to leverage 360-video.

Cara is also looking to build its in-house app development and data capabilities. Earlier this year, the company brought its CRM capabilities in-house by implementing a Salesforce system to better mine and understand customer data from its 14 restaurant brands and email databases. It's also building out its eight-person data and app development teams.

As it develops its own capabilities by hiring developers, Cara is also partnering with external apps, such as the Weather Network (for geotargeting ads based on weather), TeamSnap (a sports league management app) and Waze. With the latter, Cara is looking at using the traffic and navigation app to create pins for its restaurant locations and to make ordering ahead easier, Colebrook says (while Cara's own deal with the app is still being inked, Waze has an order-ahead feature that Dunkin' Donuts has used in the U.S.).

Ordering and delivery are a key focus for Cara as it aims to make its brands more relevant, with the company also looking at partnerships with UberEats and other aggregators, he adds.

The breakdown between traditional and digital varies from brand to brand, with Cara still relying on external agency partners, particularly for mass advertising, Colebrook says. Traditional advertising still plays a role, with Cara leveraging its size to buy media for its brands collectively, but in a fit-for-purpose way, he says.

For instance, with 300 locations across Canada, Harvey's benefits from mass buys with TSN and Sportsnet, while a Toronto-centric brand like Bier Markt relies more on direct mail and digital. Marketing for its pubs and Milestones is also completely geotargeted.

Strategy continues to be set largely by Cara's individual brand teams, which vary in size and makeup between head office and in-restaurant, depending on the banner. Each has its own operations leads, as well as chefs for product and menu development.

Over the past few years, Cara's brand teams have gone on market tours as a way to gain insights.

During these research outings, focused particularly on major urban centres in the U.S. and Canada, teams of four or five staff – including marketers, the brand's chef, operations members and franchisees – suss out the food trends having an impact, later adapting them for their respective brands.

Montana's, for example, uses insights from trips to Texas for its barbecue-focused menu, while Harvey's recently launched "Build-a-Bowl" to its menu after seeing trends like "naked burritos" in major U.S. markets.

On the pub side of the business, Fionn MacCool's recently created its own sustainability strategy, focused on local ingredient sourcing from the Toronto area. Canadian staple Swiss Chalet, meanwhile, introduced its "World of Flavours" options, inspired by Canadians' tastes for ethnic flavours.

Cara is leaning on its diverse operations in order to grow. Its 2016 acquisition of Laval-based chicken restaurant and manufacturer Groupe St-Hubert and majority stake in Calgary chain Original Joe's have been central to its strategy to learn more about consumers in markets outside Ontario, where its foothold has been strongest.

"As we acquire companies, we don't go in, gut them and then say we can run that better," Colebrook says. "It's the opposite – we acquire the talent as well."

With St-Hubert, that's meant gaining a retail and manufacturing division that Cara didn't have before. St-Hubert products, such as sauces and salads, already have a presence in grocery channels (particularly in Quebec), but up until now, Cara's in-store sales have only come from its Swiss Chalet sauce line.

QSRs like Tim Hortons and McDonald's have seen success bringing their products into grocery. Cara plans to do the same with its tertiary products, such as a barbecue sauce under the Montana's name, leveraging the expertise of the St-Hubert operations, Colebrook says.

Acquisitions will possibly play a role in Cara's growth going forward, but Colebrook is mum on specifics. In the meantime, he says his M.O. is to continue exploring the digital sphere, looking for ways to connect with diners, one restaurant at a time.