Tech in Action: Nike's AR treasure hunt
An update to the brand's SNKRS app rewards sneaker heads for going the extra step.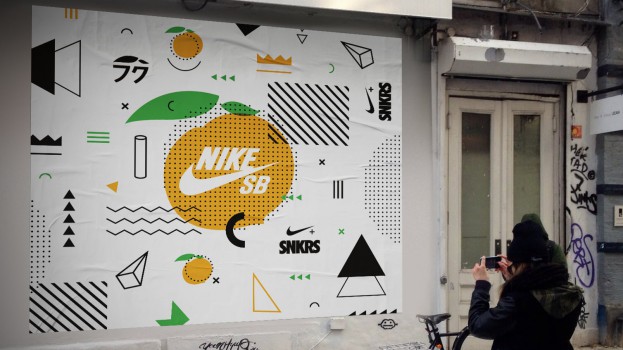 Among shoe collectors, limited-edition Nikes are among the most in-demand, and a recent update to an app specifically tailored to sneaker fanatics is using augmented reality to give them another way to score the newest pair.

Nike's SNKRS app originally launched in 2015, positioned as a "one stop shop" for anything related to the brand, including extra content, style tips and behind-the-scenes looks at its design process for its shoes. The main draw, however, was the access it gave collectors to rare and limited-edition Nikes. It provided notifications when pairs became available for purchase, quick payment options to buy shoes while they were still in stock and access to draws for the opportunity to buy the most sought-after shoes.

The latest update (currently only available on iOS, but coming soon to Android) was timed with the release of Nike's SB Dunk High Pro "Momofuku" shoes, designed by celebrity chef David Chang.

In the behind-the-scenes content for the design of the shoe, users could find a GIF showing one of the Dunks hovering in the background. After tapping the GIF, the SNRKS camera opens. If users then showed the camera a menu from Chang's Fuku East Village restaurant (either in person or, if they weren't in New York, an image of it made easily available online) or a "SNKRS" symbol found on Nike posters near Chang's other restaurants, a 3D model of the shoe will appear and give the user the chance to buy a pair.

The process might seem complicated and add a few extra steps to the buying process that might frustrate typical customers. But it is also a way to recognize and reward a sneaker collector's dedication to doing things other than standing in line outside a store – and provides another way to thwart bots that have been known to scoop up in-demand products.