Enercare is an organization in flux. The heating, cooling and home technologies company has been trying to integrate data systems between its new ventures (it acquired Direct Energy in 2014 as well as a heating, ventilation and air conditioning service firm) while simultaneously modernizing them to better use that data for customer communications.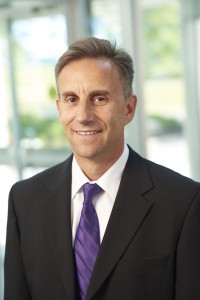 So far results have been positive, but it's been a challenge. The existing systems weren't meant to work together, so initial efforts saw them working in isolation.
"We couldn't really marry structured and unstructured data together to create more relevant customer communications," says Lorne Solway, chief marketing officer. "There was a lot of manual intervention to pull it together, so we weren't as nimble as we needed to be. In the new world, you have to be able to move in real time in terms of one-to-one offers and content for your consumers."
This is especially true in the connected home business, which Enercare is currently developing as a new line of business. Whereas HVAC businesses generally know, say, when to expect service calls for furnaces ahead of winter, connected homes can provide real-time data on heating use house-by-house in real time – a potential marketing and operational gold mine.
Solway is one of a handful of executives leading Enercare's Project Renaissance, an internal effort to modernize how data is collected and used across the organization.
The company opted to bring in outside experts to develop solutions on two key elements of the change. SAP and Salesforce are on board to provide enterprise resource planning and customer relationship management tools. The cost of outside vendors was worth it, Solway says, as there's little expertise to develop in-house in these areas.
But Enercare did opt to invest in its in-house mobile development operations.
"About 60% of our customer interactions are on a mobile device before they actually convert and buy a product or service from us," Solway says. "Through SEO and SEM, they're contacting us. Everything is pointing to more mobile integration. Apps will be the main door into our brand and services."
It's already made strong headway on this front, releasing a new app for customers last year that allows them to research products, book service appointments ("it's easier than triage-ing our call centre… with a lot less friction"), program smart thermostats and track energy management. Still operating as a beta product, it has 13,000 downloads with 5,000 registered users.
As the app expands its user base (an upcoming version may be made available to non-customers looking for subject matter expertise and new products), more data will flood the company and its new system has to be ready to accommodate.
"Our chief operation officers have said that if we turn off the old system and turned on the new system, there can't be any impact on customer experience. They still needed the reports and data to run the business effectively. And you can't have two systems running."
The solution is a pilot program that's currently in development. Solway's team is mapping out customer journeys that could be affected by the system switch, as well as determining which KPIs will measure Project Renaissance's success. "In the background, we still run our legacy systems and a [business integration] tool that will still allow us to pull from that legacy system and use that data until we've proven we can switch over."
Solway says his marketing budgets (primarily used for seasonal campaigns ahead of summer's air conditioning blitz and winter's furnace frenzy) haven't been affected by Project Renaissance. But his 2018 budget may get a bump to better utilize those spiffy new CRM capabilities. Beyond that, the company is curious to see just how efficient the new systems can make customer interactions, and how much money they'll save at various points in the acquisition funnel.