Sun Life takes sustainability beyond the environment
For Melissa Kennedy, sustainability is as much about the company as it is about the earth.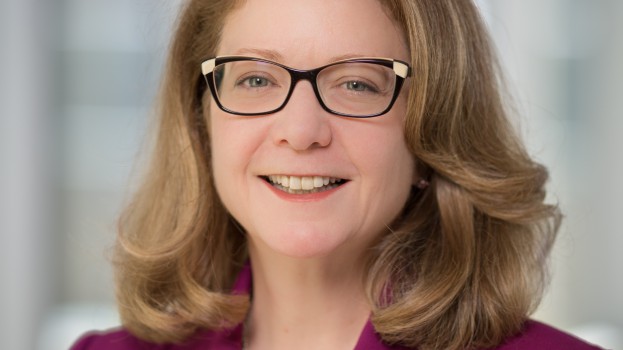 Strategy's ongoing series on sustainability and CSR has revealed that it works differently from organization to organization. At some companies, there is a distinct marketing and PR value placed on how a brand positions itself around sustainable business practices, and they place accountability for that with a dedicated executive.

But Sun Life Financial sees its causes championed differently. Melissa Kennedy leads the company's legal department, but reports on sustainability to the CEO. It seems to work just fine; Sun Life tops many corporate sustainability rankings and Kennedy was recently given the Environmental, Social and Governance award at the 2017 Canadian General Council Awards.

Not only does the company divvy up accountability for its sustainability mandate differently, but what it included in that mandate is a bit different as well.

You have dedicated sustainability staff, but you lead sustainability globally for the organization in your role as EVP, chief legal officer and public affairs. How does accountability and leadership for sustainability work across Sun Life?

It's a matrix. I'm the executive sponsor at the executive level on the global team. I report to the CEO. I have people who report to me who work solely on sustainability, but there are others embedded throughout the organization. The woman who works on our greenhouse gas emission program, for example, doesn't report to me. She's in the facilities area, which makes more sense than someone in legal and compliance. And while there are people for whom the bulk of their job is sustainability, there are predominately more people who've stuck up their hand and asked to get involved. There's more of them than there are people whose day job is sustainability.

What kind of programs are you running at the moment?

Each of the businesses has its own programs. For example, our Canadian business last year had a specific program aimed at paper reduction. We reduced almost 600 tons of paper, which I'm told is the equivalent of 11,000 trees.

For many companies, sustainability begins and ends with environmental programs. But Sun Life's goes beyond that.

We have four planks of sustainability at Sun Life, and one of them is community wellness. We [have] partnered on diabetes awareness, prevention and care…That is directly aligned with our purpose. We've committed more than $17 million since we specifically targeted this.

What's the benefit to including this sort of thing in a sustainability mandate?

It's about organizational resilience. Our purpose at Sun Life is to help clients build a lifetime of financial security, but also lead healthier lives. We've been around for 150 years and we need to be around for another 150 years. That's what our clients are counting on us for… It aligns to our core values to be resilient as an organization.

How is this affecting the company overall?

I find within my groups – legal, compliance and corporate affairs – anyone I've hired externally reads our sustainability report. I don't ask them to do that, it's not part of a Q&A when they join. But it resonates with our employment engagement scores and is at the root of our culture.