Fast Facts: March of the virtual employees
Publicis' AI assistant Marcel caused a stir, but many companies expect investments like it to help keep talent.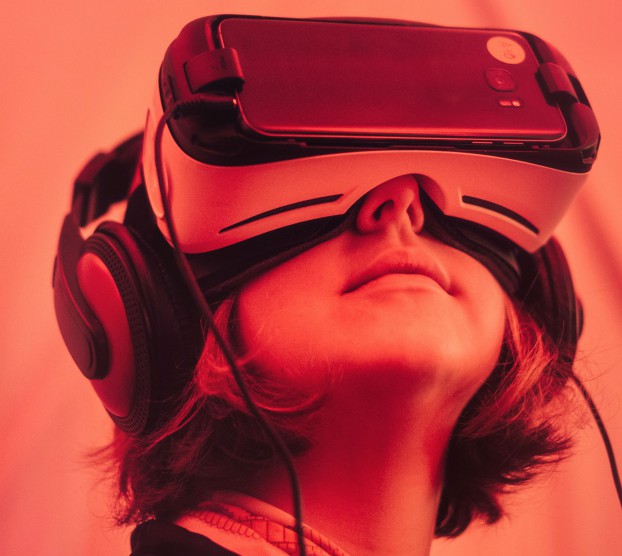 When Publicis Groupe announced a moratorium on worldwide award show participation in June, many rolled their eyes at their reasoning: an investment in Marcel, an AI-driven staff assistant meant to help employees collaborate and research between offices.
But a new report suggests Marcel may be smart not only as a demonstration of Publicis' digital capabilities, but as a tool to recruit and keep top talent. While many c-suite executives are looking at tech investment through the lens of customer data or ecommerce, a survey from Dimensions Data shows flexible digital work environments built on high-tech tools are on the rise.
Dimension Data's new Digital Workplace Report indicates that flexible work environments are increasing in popularity worldwide – 46% of the companies polled have full-time employees that work from home, and that number is set to grow to 56% by 2019.
Companies are investing in technology that will help facilitate that trend. Dimension's research showed 62% of participants expect virtual advisers (like Marcel) to be introduced in their organizations by 2019. Another 58% say they'll be actively investing in the technologies that underlie such tools in the next two years.
IT issues and legacy organizational structures were cited as the top barriers to such changes.
"The complexity of the existing IT infrastructure can present a major hurdle to implementing new collaboration and productivity tools to support flexible work styles," Krista Brown, Dimension Data's end-user computing SVP, said in a release. "Successful transformation implementations are achieved when IT works closely with line-of-business heads."
The survey points to the eventual creation of "virtual employees," AI-based bots and advisory software that not only help customers, but facilitate inter-company communication for those working beyond the cubicle. Only 18% of those surveyed said they currently use such software, but 54% expect to have a need for them in the next two years.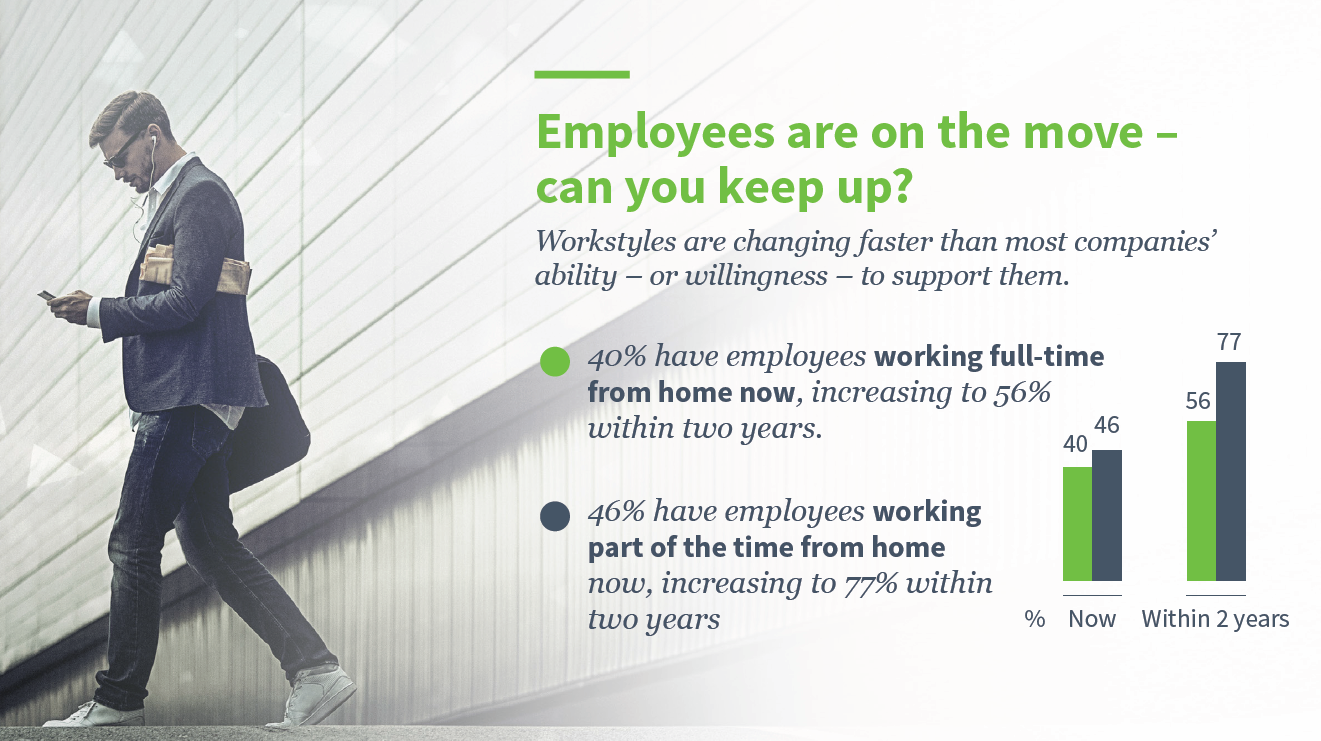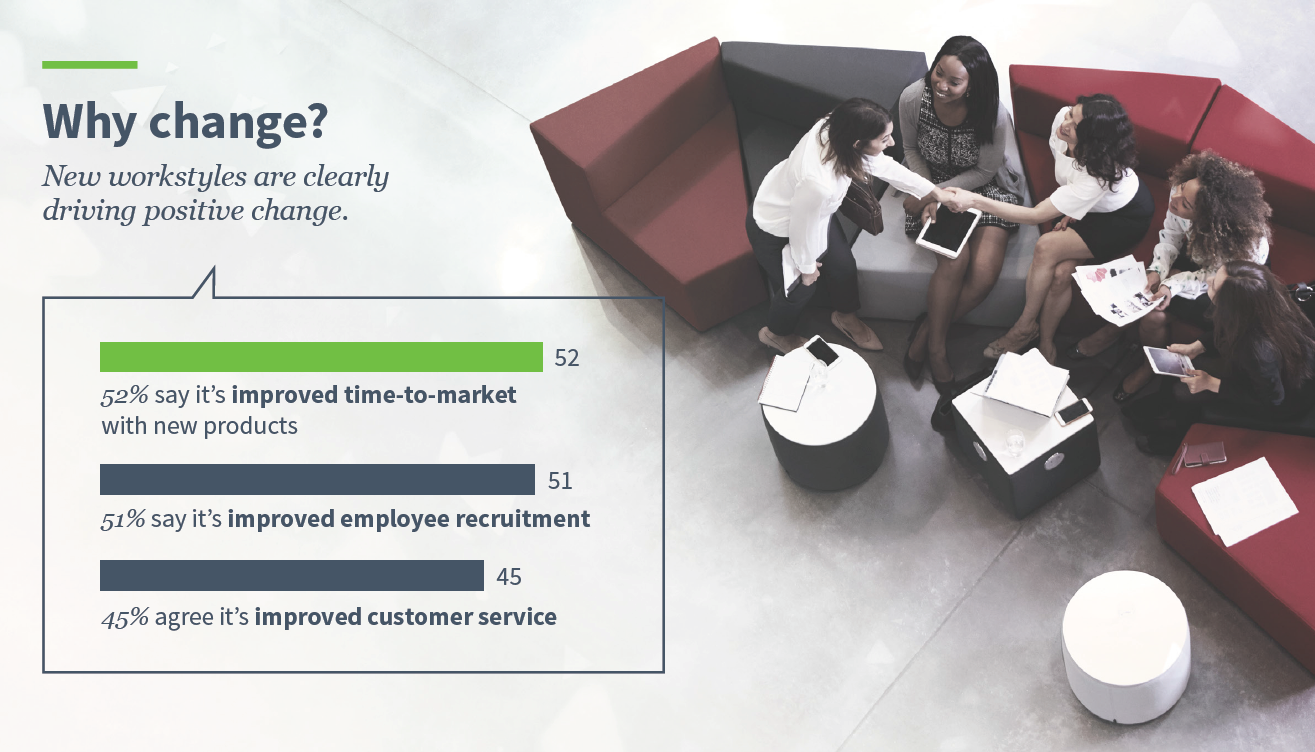 Dimension Data's survey polled 850 business and IT leaders from large-scale (1,000+ employees) companies across 15 countries, including Canada. Those polled represented the financial services, energy, manufacturing, media/communications, pharmaceuticals, public sector and retail industries.

Lead photo by Samuel Zeller on Unsplash