How Hershey is making baking a summertime affair
A Toronto pop-up also serves as a way to drive awareness of non-traditional Chipits flavours.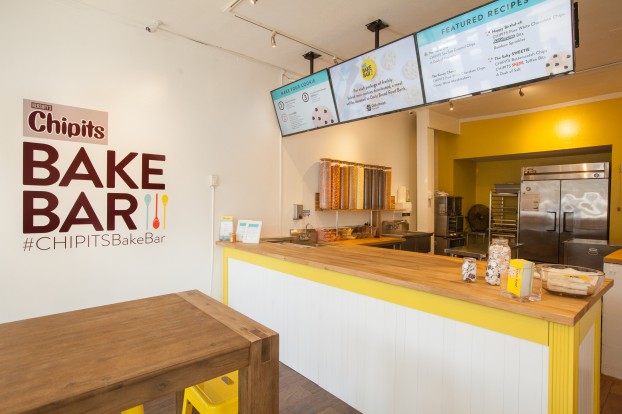 It's usually an advertiser's goal to capture an emotion in their marketing work, but some things are just better in person.

Take, for example, the freshly baked cookie.

Torontonians may have noticed the brand's new "Bake Bar," a pop-up in the city's Beaches neighbourhood that's doling out complimentary cookies, baked to order with visitors' favourite Chipits and Hershey ingredients.

"There's no way for me to communicate, in advertising, the feeling of a fresh baked batch of cookies," says Vijiti Dixit, senior marketing manager at Hershey Canada. Hence the brand's experiential focus.

Chipits is the number one chocolate chip brand in Canada, and with high household penetration and a nostalgia factor working to its advantage, Hershey hasn't typically put much advertising support behind it, she says.

That said, the portfolio does include newer flavours and product options – like salted caramel or its Reese and Skor bits – that shoppers might not be aware of, she says. In addition, baking is having a bit of a moment as a trend, she notes. (General Mills recently tapped into that with its baking contest and CBC is set to debut The Great Canadian Baking Show this fall).

Another goal is to show that cookies (and Chipits) are season-less, she says. Baking tends to be an activity that takes off in popularity during the Thanksgiving to Christmas period, but Chipits' strategy is to show that its products can work year-round. From a digital perspective, the brand has also created new recipes around the theme "Bake Outside the Oven," such as no-bake cakes and grilled calzones.

Chipits largely targets families, with baking tending to become more common among those over 25, Dixit says. That said, it does span demographics and households as an activity, which is why Hershey selected the Beaches as the location for the Bake Bar, given its mix of families and urbanites.

The Bake Bar also has a CSR component, with each package of cookies distributed also translating into a meal that will be donated to the Daily Bread Food Bank, specifically supporting its after-school program.

Hershey worked with the Mint Agency on strategy, PR and experiential marketing. Its creative AOR is Anomaly.