Nominate your 2018 Marketer of the Year
Whose savvy and leadership deserves recognition on our upcoming list?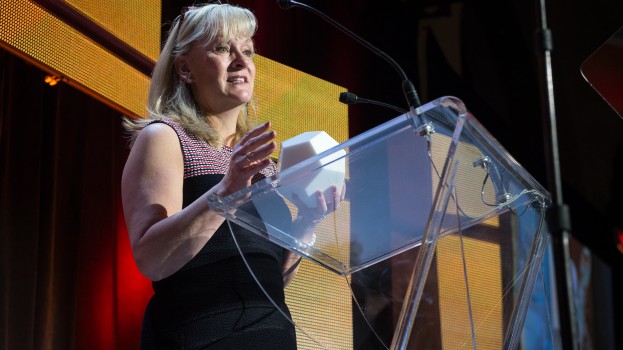 Connie Stefankiewicz, chief marketing officer at BMO, 2017 Marketer of the Year winner

Strategy's Marketers of the Year are those executives who have led their brands to greatness over the past year, whether that's through new brand platforms and campaigns, organizational restructuring, product innovation or all of the above.

Nominations can come from individuals, marketing departments or agencies. In a few paragraphs, tell us a few of the reasons why your nominee deserves to be chosen as one of the 2018 Marketers of the Year (please coordinate with your team and agencies to only submit one nomination per candidate).

And while we love nice people, take us beyond personality and let us know about the real hurdles jumped and accomplishments had by these superior marketers.

If you need some inspiration, read about the 2017 winners here.

Nominations can be sent to Mark Burgess, associate editor at mburgess@brunico.com before midnight on July 21, 2017.