Mucho Burrito freshens up its marketing
A shift to moms and families begets a new campaign from Giants & Gentlemen.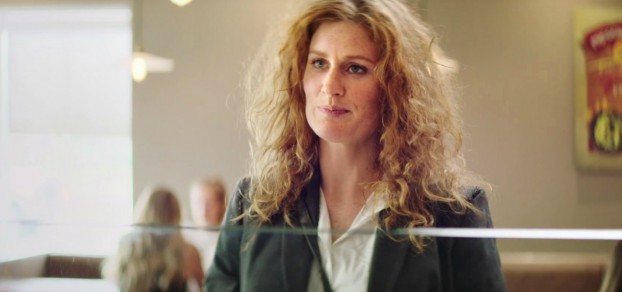 Mexican fast casual dining chain Mucho Burrito is going after a new kind of consumer with one of its largest ad campaigns to date, hoping to attract more moms to its locations.
The campaign, from Toronto agency Giants & Gentlemen, features a woman traveling to remote regions of Mexico to find a meal "fresher" than Mucho Burrito's. The minute-long online video will also pop-up in 15- and 30-second formats on television, and a similar message of fresh, flavourful ingredients is appearing in out-of-home venues.
Norm Pickering, senior director of marketing at Extreme Brandz, says the ad and media spend on this work is "definitely" bigger than previous years'. Extreme wants to attract attention to its efforts to distinguish itself from other Mexican restaurants.
MTY Food Group bought Mucho Burrito (along with Extreme Brandz' other chains, Extreme Pita and PurBlendz) in 2013 and has grown it from 15 locations that relied on an "authentic Mexican" positioning to 120 restaurants. During that time, Mucho Burrito – and nearly all of its Mexican QSR and fast-casual competitors – have tended to rely on "authentic Mexican" messaging while all serving basically the same menu: tacos, burritos and salads.
"In the early days, the basic understanding was that this was a gut-fill, male-positioned offering," says Pickering. "We really hung our hat on bold flavours and an edgy, irreverent, challenger-style brand. We found we weren't getting quite the return on that over the last three years."
Sensing virtually no differentiation in the category, Pickering identified women (specifically moms) looking for healthier food options as the opportunity to get beyond the rut. When Giants & Gentlemen pitched-for and won this account, it presented a strategy very much in-line with what is now in the market.
The chain's menu will also be getting an overhaul in the coming months to incorporate a broader range of ingredients that extend beyond standard Mexican fare.