Publicis bolsters its creative team
More content and CRM work (along with a few new account wins) makes for a hiring binge.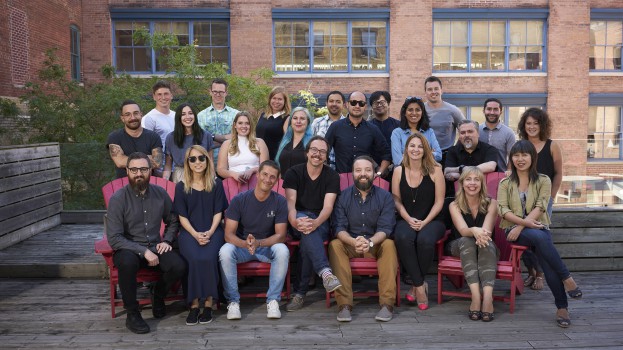 Publicis Toronto has announced a slew of hirings in its creative department over the past several months as the agency experiences growth from current and new clients.

In total, the agency has brought on 17 new faces and made several promotions within its creative team.

Along with organic growth from business it already works on, the agency has picked up two yet-to-be-announced new clients, says Tim Kavander, EVP, creative director at Publicis Toronto.

In particular, the agency is seeing growth in CRM and content creation and with these hires, it's playing "catch up" with itself, he says. "We just needed far more creative bodies creating far more creative content." With CRM in particular, he says there's been a resurgence in that area, with clients who may have shifted spend to digital once again realizing its value.

Among the new hires have been Jon Lane and Michael Greco as senior art director and senior copywriter, respectively, on the Rogers business. Also added to that account is senior copywriter Adam Notzl-Keyser.

Among its other hires working on accounts including LG, TTC, City of Toronto and Union Pearson Express are Meagan Eveleigh and Rob Cappuccitti (art director and copywriter); Nolan Kennelly and Egin Kongoli (art director and writer); and Sucheta Shankar and Crystal Lee.

Joining the team at Publicis Hawkeye, the agency's CRM and direct response business, are Tracy Coen, Raymond Smith and Camilo Saenz – all associate creative directors.

On the social and content side, hires include Suzanne Gardynik and Christine Gogevas as content creators, and three new designers – Bethany Calleja, Catherine Dawid and Timothy Lui. In addition, Marieta Shanouda has joined the platform and mobile team as a copywriter at Nurun, part of Publicis.

On the promotions side, several Publicis creatives have been upped to the associate creative director level, including Richard Boehnke, Judy Timms, Christian Martinez,Tyler Schell, Raven Daly, Susan Hung and Maggie Pycherek.

The creative team's growth comes as Publicis Groupe has mandated its agencies globally to take a year-long hiatus from entering awards shows. When asked whether that has an impact on hiring and retention, going forward, Kavander says he's assuring his team that the agency is still committed to creating award-winning work.

"I think the most famous work you can do is the work that's famous with consumers," he says, noting that delivering work that becomes part of the cultural dialogue is the ultimate goal.

That said, those are the campaigns that tend to be award-winning and awards are an important yardstick for agencies, he says.

Despite the break, some of the work created over the next year will likely still find its way to market after the awards break, he notes. What's more, Publicis' clients may still enter their campaigns into awards shows, he says.