A colourful take on brain health
The Telus Health Brain Project puts together (and takes apart) art to raise consideration and funds.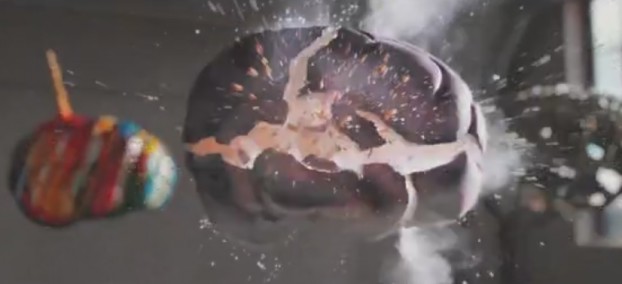 Whether you're a left brain or right brain, the health of what's in your head is crucial. However, it often doesn't get the same consideration as something like knee pain or a stomach ache.

To raise awareness and funds for one of the top hospitals dedicated to research in that area, Toronto agency Red Lion and The Baycrest Foundation have created a campaign highlighting its importance in a colourful way.

The new campaign is focused on promoting The Telus Health Brain Project, a fundraising initiative supporting Baycrest Health Sciences, which focuses on research into Alzheimer's disease, dementia and other brain health issues. The initiative involves 100 brain-shaped sculptures created by artists, organizations and celebrities being displayed around Toronto and ultimately auctioned off, with proceeds going toward the hospital's research.

"No one really thinks about brain health," says Matt Litzinger, president and chief creative officer at Red Lion. People who have elderly parents or loved ones might know more about dementia, but the goal of this year's campaign is to skew broader and younger to get people thinking about brain health earlier.

The central piece of the campaign is a film (running online and in cinema) created with director Mark Zibert. When the brain deteriorates, our libraries of original thoughts and memories do too, Litzinger says. To capture that idea of fragility and loss, the agency blew up several brain sculptures around the city, filming the blasts in slow motion and editing the film to show them in reverse.

Along with the film and out-of-home supporting The Telus Health Brain Project, the agency has also taken the campaign to Instagram, creating a "colouring book" concept to reach a younger demographic. The concept involves a blank Telus Health Brain Project logo, which can be captured, "coloured in" with filters and shared with the campaign's #noblankbrains hashtag.