Fintech adoption grows in Canada, but we're still behind
A new EY report provides some insight into why our adoption rate lags globally.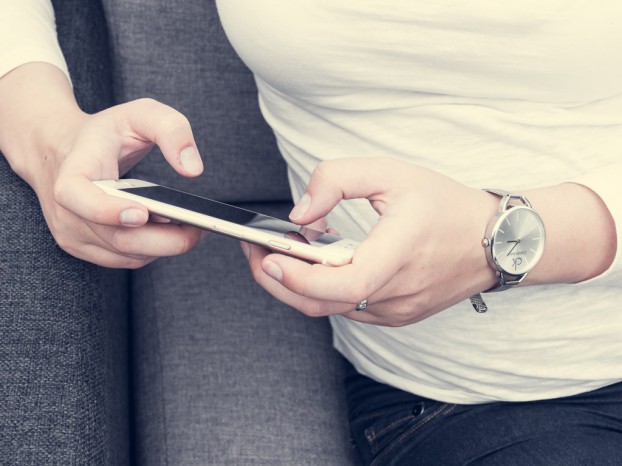 Canada's adoption rate of fintech services has jumped over the past two years, but we're still trailing behind other countries.
Consultancy EY's 2017 Fintech Adoption Index suggests adoption in this market has increased to 18% from 8% in 2015.
But that 18% of survey respondents who say they've used two or more fintech services in the last six months compares to an average of 33% globally who say the same (the consultancy's analysis is based on 22,000 online interviews across 20 markets, with 1,020 respondents in Canada).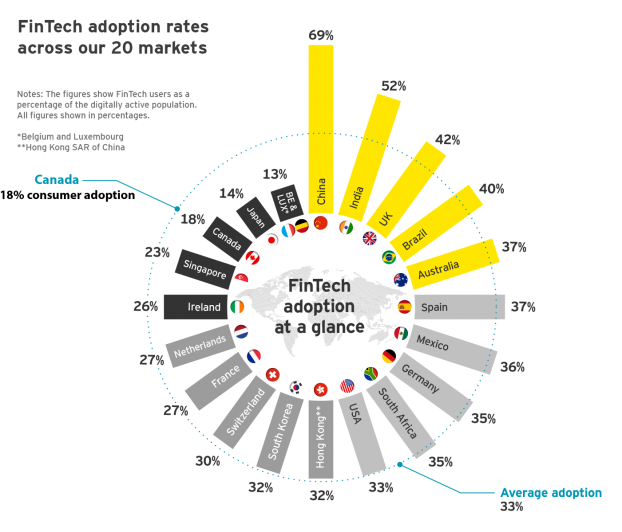 So why the lag?

The main reason is that a large portion of Canadians are unaware of products in this space, with 22% reporting not having heard of any fintech (though that's still much lower than the 49% who said the same two years ago).

Aside from a lack of knowledge being a barrier, some respondents just prefer traditional services – an attachment which, EY says, means fintech players need to focus on their brand building to compete with more established companies.

Still, fintech companies and fintech-oriented products are an attractive investment for the big banks, too, as they look to bolster their own digital offerings, EY points out.

In Canada currently, the 25-to-34 demographic is most likely to adopt fintech (at 33%), with 25% of those 18 to 24 and 25% of those 35 to 44 reporting the same. Three per cent of Canadians, meanwhile, fall into the fintech "super users" who report using five or more such services.

The most popular activities for fintech use overall currently include money transfer and payments (41%), savings and investments (12%) and insurance (10%).

The lag in Canada when compared to our global counterparts is expected to change, though, with EY projecting a future adoption rate of 34% here versus 52% globally, based on anticipated future use (though the report doesn't include a timeline for that).

In particular, use of money transfer services is expected to grow to 51%; savings and investments products to 22%; and insurance to 24%. Borrowing services, currently at just 3% adoption, are also anticipated to grow to 14%, with financial planning offerings, currently at 5% adoption, expected to reach 8%.