St. John Ambulance shows consequences of cliff jumping
A 360-degree video of a cliff jump takes a realistic turn for the viewer.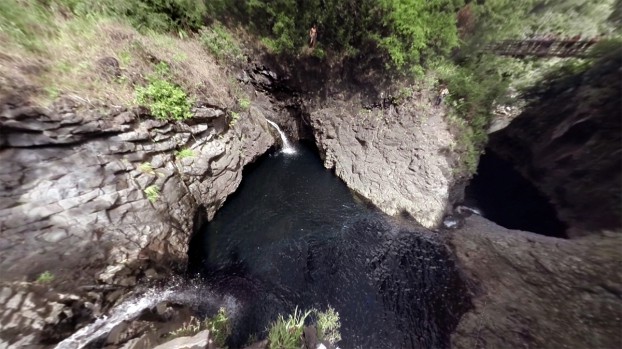 Cliff jumping is a common summertime activity in Canada but it's not always as fun and adventurous as people might expect. Often, the end results are tragic, something St. John Ambulance is tackling with a new 360 video.
Working with Rethink, the non-profit created a first-person POV video showing a guy taking a jump on an average summer day, but waking up in hospital. The jarring result is reminiscent of ads showing the extreme impact of texting and driving, like the "It happens fast" spot for the Ontario Ministry of Transportation, created by John St.
But in a clever – and realistic – twist on 360 video, the viewer's movement following the cliff jump is restricted. To do that, St. John Ambulance created its own proprietary video player.
The organization is focused largely on getting Canadians to think more about their safety – in this case, for summer specifically. On the website housing the cliff jumping video, it says that an average of 15,000 people each year are admitted to hospital for head and neck injuries and many never regain their full range of movement.
"We wanted to find a unique way to ignite people to plan and prepare for safety this summer, because they don't always make safe choices," Sandy Gerber, director of marketing at St. John Ambulance said in a release. "We wanted to break through with an impactful message – and playing off the trend of extreme 360 videos seemed like an interesting way to get people's attention."