IGA grows a garden on top of a store
The grocery chain aims to answer demand for organic products while reinforcing its local ties.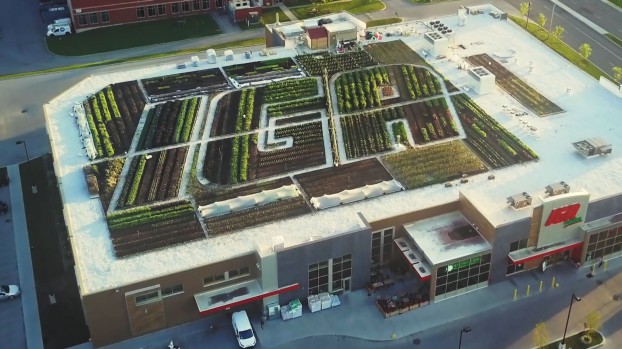 As proud as you might be of the garden you've been growing in your backyard or patio this summer, IGA may have you beat.
On the roof of an IGA Extra store in Montreal, owned by the Duchemin family, the grocery chain has been working with urban gardening and agriculture company La Ligne Verte and urban beekeeping company Alvéole to grow a range of organic vegetables and honey.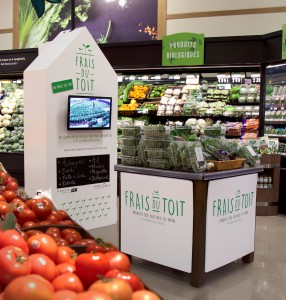 The garden – which IGA claims is the biggest organic vegetable garden in Canada – will provide produce and honey under a new store brand, "Frais du toit" ("fresh roof"), though they are only available at the Duchemin family's store.

Cartier also handled the development of the "Frais du toit" brand identity, merchandising tools and communications strategy. In addition to the online video that is running on Facebook and in pre-roll, the agency also created an in-store display that features a live feed of the rooftop garden.

Feeding consumer demand for organic and locally-grown products is something everyone from food brands to QSRs to grocery stores have been attempting to do in recent years. That's part of what IGA is aiming to do with this attention-grabbing, large-scale execution, but focusing on the Duchemin family also helps reinforce the brand's ties to the communities in which it operates. That's something parent company Sobeys also has been attempting to do elsewhere in Canada and it was why the IGA brand stuck around after it was acquired in the late 1990s.

"Our retailers are true entrepreneurs who really make a difference in their community through unique, inspiring projects," Carl Pichette, VP of marketing at Sobeys Québec, said in a press release. "By focusing on hyperlocal, organic and daily picking, we offer consumers a unique and sought-after product."