Ad Standards rebrands, but its mission stays the same
Truth and accuracy are front and centre in a new campaign communicating its rebrand.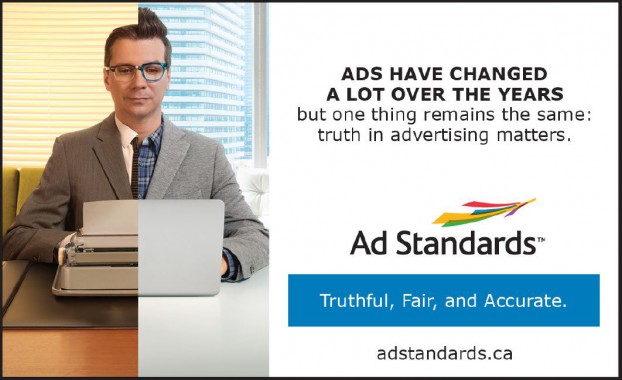 Advertising Standards Canada will now be known simply as Ad Standards, and it has launched a new PSA campaign to not only let people know about the rebranding, but inform Canadians about the organization's work over the last 60 years.
Ad Standards is an independent, self-regulatory body for the Canadian advertising industry, and is also responsible for administering the Canadian Code of Advertising Standards. Though the advertising industry has changed in many ways since the organization was founded in 1957, its role within it has largely stayed the same. That's the message behind the new PSA, which takes a retro, educational corporate video approach to communicating its role in making sure all advertising in Canada is truthful and accurate, no matter what platform it appears on.
The 30-second PSA will run in both English and French over the next several months through donated media. There is also a longer online video that goes into more detail about the organization's history and work, and the campaign also features digital, radio, OOH and print executions.
The new corporate identity, branding and PSA campaign were developed with Anderson DDB Health and Lifestyle.
While the campaign focuses on how things have stayed the same at Ad Standards, Jani Yates, who became president and CEO of the organization last year, said in a press release that a refreshed identity was needed to help ensure the organization "will continue to be impactful and meaningful for consumers and the advertising industry in the years to come."