Boston Pizza 'gathers round' a new strategy
Why the restaurant brand is moving away from its sports-centric approach.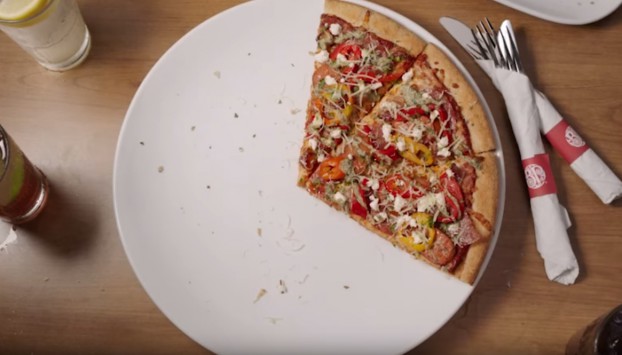 Boston Pizza is shifting its strategy, moving beyond its sports-centric brand personality towards a more inclusive feel that targets millennial families.

The shift – which will come to life across its visual identity, menu development and marketing – includes a move away from its "We'll Make You a Fan" positioning to the new "Gather Round."

The move comes following a brand audit undertaken last fall, which ultimately led to a change in creative agencies from Taxi to John St., which was onboarded in January, says Jordan Holm, executive vice president of marketing and communications at Boston Pizza.

"We'll Make You a Fan" has delivered well on the sports bar side, which makes up about 35% of its business, Holm says. "But in pushing strongly into the sports bar side, we hadn't done as strong a job on the dining room piece," he says (dining accounts for 50% of its business, with the remainder coming from take-out and delivery). "We're really getting back to some of our core guest segments, including young families."

Leading up to the change, Boston Pizza undertook focus group research in Ontario and Alberta, its two largest markets, ultimately uncovering that people are looking for a welcoming place to go with friends, family, large groups or even alone. That's culminated in "Gather Round," with new creative centred on a lighthearted, unpretentious attitude and showcasing different kinds of groups within Boston Pizza's restaurants.

Aside from getting millennials and young families to consider Boston Pizza for their dining occasions, the shift in brand positioning is also meant to signal the brand's efforts to modernize its experience overall, Holm says. That's included changes to its physical space, such as its revamped flagship in downtown Toronto, and updates to its menu, which includes more shareable items and options like fire grilled pizza, which consumers may not have associated it with before.

While other full-service dining brands have shifted to be more adult focused and step up their bar offerings, Boston Pizza is continuing to focus on families and kids, Holm notes. Along with the new "Gather Round" creative now rolling out, it will also debut new ads later this month focused on its Kids Card fundraising program.

Along with TV creative, Boston Pizza is shifting spend to digital and social media, to target its millennial family demographic (the brand works with UM on media). Over the past two years, spend has already been shifting away from its focus on mainstream and sports TV toward digital, Holm adds.