Mitsubishi's path of continuous improvement
The automaker tells stories of centenarians to create a more personal connection to its driving philosophy.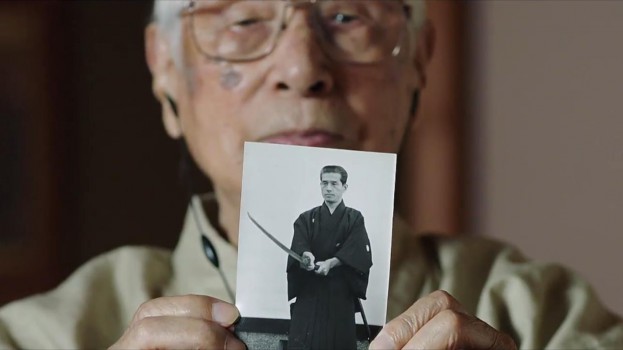 Mitsubishi Motors is celebrating its 100th anniversary this year and focusing on the Japanese concept of "kaizen" as both a marketing concept and a means to improve its relationship with Canadians.
In a campaign that launched this week, Mitsubishi explores kaizen, a philosophy that means "continuous improvement." In Japan, it has been adopted by business leaders across industries. But in its "A Century in the Making" campaign, Mitsubishi instead decides to focus on the people who know what it's like to continuously improve over time: centenarians.
The anthem video tells the stories of Japanese people who are over 100 years old – from candy makers to photojournalists to swordsmen – who talk about why they do what they do and why it is so important to constantly strive for improvement.
Cut-downs of the anthem video tie the kaizen stories more directly to an aspect of Mitsubishi's brand and product, like connecting the spirit of "learning through competition" to the brand's history in rally car racing. The spots will run on TV and online as pre-roll.
The campaign was led by John St. and runs through November. It also includes social, PR, print and in-dealer activations, as well as a dedicated microsite.
While it's Mitsubishi's 100th anniversary, it has only been available in the Canadian auto market since 2002. The company saw steady sales increases immediately after its debut but experienced drops in 2012 and 2016 as part of a broader North American decline for the brand. Peter Renz, director of marketing for Mitsubishi Motors Canada, says increasing the familiarity with the brand is one of the Canadian operation's major goals.
"Typically when you do an anniversary campaign, you slap a logo and a number on something, and quite honestly, that's exactly what we were doing for the first half of the year while this campaign was in development," Renz says. "We wanted it to have a little bit more meaning and connection to the brand."
Paul Little, creative director at John St., points out that the campaign brings together a lot of different things about Mitsubishi, like the craftsmanship implied by its "built better, backed better" tagline. It also lets its long history in Japan provide depth in a Canadian market where it is still relatively young, he said. But anchoring the campaign in human stories is a more effective way of getting those things to resonate with consumers.
"It's pretty fantastic in this day and age, when we're in such a youth culture, to look at someone who is 100 years old and is not just surviving, but still have the drive to do what they do," Little says. "The human story was such a great way into exploring this rich history and the parallels to the Mitsubishi brand."
Renz adds that this campaign also adds more of a personal connection to messages it has attempted to convey in past efforts, like exploring its history and the "built better" part of the brand's tagline. Mitsubishi will also be telling the story about its philosophy and what it means after the anniversary is over and it launches campaigns to support new product launches heading into next year.