Giants & Gentlemen wins Pusateri's business
The agency will handle a relaunch of a Toronto grocery brand that's hungry for expansion.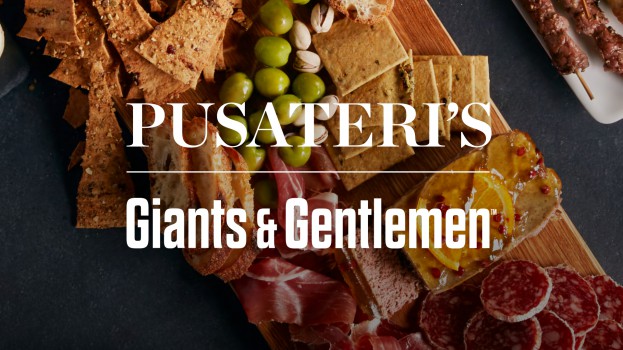 Toronto's Giants & Gentlemen has been chosen as the strategy and creative agency for the growing grocery brand Pusateri's Fine Foods.
The agency is tasked with leading the rebranding of the grocery retailer, aligning to the executive team's new competitive strategy and mission. Pusateri's dates back to 1963, but has grown over the past few years, most notably with two Food Halls within Saks Fifth Avenue's locations at the CF Toronto Eaton Centre and CF Sherway Gardens.
The company wants to establish more relevance in its newer markets (which also include regions in the Greater Toronto Area such as Etobicoke and Oakville, Ont). Further expansion, including a move into the U.S., is also a priority for the brand.
"We need to provide clear and compelling reasons to shop Pusateri's, focusing on our points of differentiation," Angus McOuat, vice president, merchandising and marketing, said in a release. "As such, we were looking to partner with a strategic and creative agency that can help us shape and develop our brand.
The win comes following Giants & Gentlemen also picking up cannabis producer client Aphria. This year, it's also won business for Mucho Burrito, Big Smoke Burger and Toronto radio station Indie88.