Melitta's old-school play in the home coffee game
The century-old brand makes a new foray into a growing, highly competitive market with a simple product.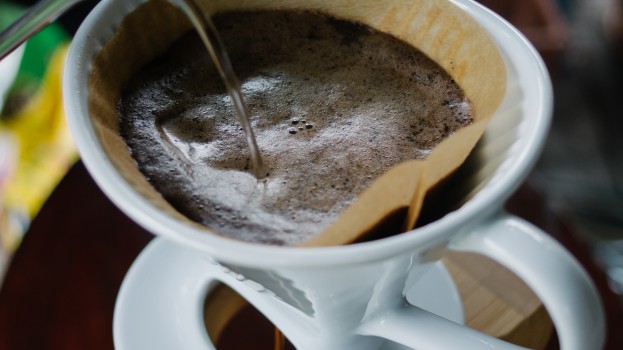 Melitta has been in the coffee business since 1908, so it's perhaps appropriate that it's leveraging an old-school design for its latest product launch. The newest version of its Signature Series Pour-Over home coffee maker – its first redesign in approximately a decade – is being positioned as an option for younger consumers who are increasingly shunning coffee houses to brew at home.
But can a product with a relatively small marketing budget and none of the momentum of its electronic competitors carve a niche away from its bigger peers?
Those who track the intricacies of the 2.3 billion-cup Canadian coffee business have noted the number of cups sold at restaurants and cafes declined 3% in 2014 and remained flat in 2015, according to research from NPD Group.
That volume moved into the home, where the big story over the last few years has been around single-cup coffee makers, which reached approximately $70 million in annual sales as of July 2017 (which represents about 700,000 machines), according to NPD Group. Keurig dominates this market slice with more than 70% of the consumer spending and marketing spend directed at defending that dominance.
(Drip coffee makers account for fewer of the dollars spent on equipment at $47 million in annual sales, but that translates to 1 million units sold. Black & Decker leads this more crowded market with just under 30%.)
Despite those two sizeable market forces playing tug-of-war, Dave Adamchick, account manager for home manufacturer clients at NPD, believes there is room for a new option. "I think there's lots of room in the coffee market overall. Just about every (coffee) segment in the home is growing," he told strategy.
So into that battle wades Melitta's Pour-Over, another single-cup system, but this one has no timer, milk steamer or digital display. It's a simple funnel with a wide base that sits atop a mug or pot with a filter full of grounds inside. Coffee drinkers boil the water themselves and pour it through.
It's decidedly low-tech (Melitta bills it as a "simple" option for making "hand crafted" coffee), but the brand believes this is an advantage. Consumer appetite for the sleek single-cup coffee makers like Keurig's is plateauing at approximately 38% market penetration, according to research from the Coffee Association of Canada. Melitta's pricing strategy may be an advantage here. With an MSRP of $21.99, the Pour-Over would be less than half the price of the average drip machine, which NPD tracks is $44 and climbing as manufacturers steer their products to the higher end of the market.
Still, Davide Viola, VP of marketing, knows that getting consumers to change habits is a challenge. Those who grew up with drip machines, for example, are likely to get one themselves. And even those who already like and use older versions of the Pour-Over likely don't need a new one. "These things don't break down unless you accidentally smash them," he says. But he believes the Pour-Over makes better coffee, and "tasting is believing," so driving trial will be key to expanding the market, he says.
"Unfortunately we don't have the budget to go do tastings across the country this year," he told strategy. "Most of our efforts will be digitally focused on driving consumer education, showing our key benefits of ease." That will most likely appear in the form of "inspirational videos" shared online that explain the simplicity of the product.  A digitally focused campaign is in the works for the fall to accompany new e-commerce capabilities to catch as many millennials as possible.
Younger coffee lovers are the right slice to chase as well. NPD figures show those 24-34 over-index in at-home coffee drinking. "And just observationally, it's a trend that the pour-over brewing methods like French press and cold brew seem to be more popular with young and urban markets," Adamchick says. NPD doesn't track sales of manual coffee makers like these, but because of that growing popularity, "that will change soon."
The Signature Series Pour-Over isn't the profit leader for Melitta; its ground and whole-bean coffee products account for far more of its revenues. But if consumers and market watchers see growth opportunities for new at-home coffee makers, the Pour-Over may do more to bolster the company's top line come this time next year.