Nature's Path raises its packaging bar
The organic CPG co has changed the look of its energy bars, leaning into its more recognizable name.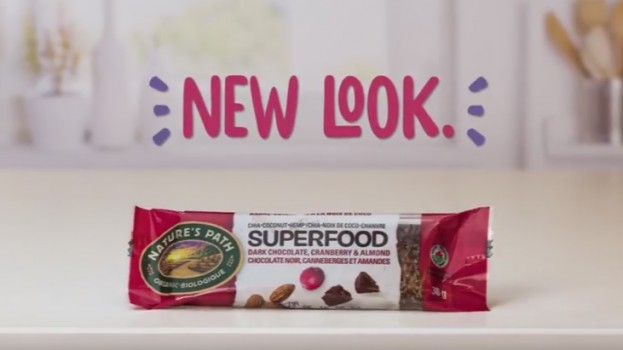 Nature's Path is leaning into the brand equity of its corporate name, refreshing the naming and look of its energy bar product.
Previously marketed under the Qi'a sub-brand, the Richmond, B.C.-based organic food company has changed several of its energy bar products to "Superfood" bars, giving its Nature's Path name and logo much more prominence on the packaging.
About 80% of Nature's Path's product portfolio in North America is marketed under that brand, says Darren Mahaffy, VP global marketing. "The Nature's Path brand name is so well known that we felt like we needed to win with consumers by helping them understand that the [Qi'a] product was coming from a name that they know and trust," he says.
The energy bar category is an increasingly competitive one, with Nature's Path's focus on "superfoods" such as chia and hemp seeds being its primary differentiator, he says. Its bars are targeted at on-the-go "athleisure" consumers, or those who are active but in a more social way (rather than being competitive athletes), Mahaffy says.
The new packaging, designed in-house, is the primary means of standing out in-store. To communicate the change, the brand has also worked with Ballistic Arts on a short video being supported on social.
Nature's Path – which launched a broader brand campaign in Canada back in 2015 and has run broader campaigns in the U.S. – is largely focused on product sampling, which it's also doing this summer to promote the Superfood bars.