Canadians' taste for ethnic flavours grows
Consumers' palates are still craving international flavours, including in new dayparts.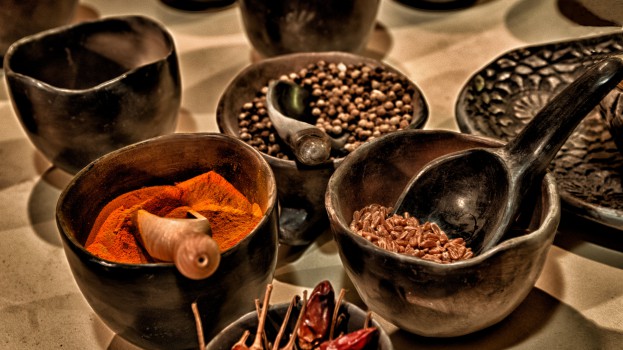 Canadians' taste for ethnic flavours isn't letting up anytime soon, either in restaurants or at home.
That's according to a new trend report from Technomic, compiled from survey results from more than 1,000 consumers and other foodservice research analyzed by the firm.
Overall consumption of ethnic foods is high in Canada, especially with younger consumers. Nearly half (47%) of all foodservice orders include ethnic foods and flavours, according to Technomic.
Dinner is still the most popular time for embracing these flavours, but Canadians are making it more a part of their routine, with 34% now likely to make ethnic orders at lunch (up from 29% in 2015) and 22% likely to have snacks with an international flair (up from 18% two years ago).
Technomic also suggests that as Canada's population becomes increasingly diverse, consumers will also become more accustomed to comparatively less mainstream flavours and ingredients, like those found in Ethiopian cuisine, for example.
A report from Mintel released last year found that 73% of consumers enjoy experiencing alternative cultures through food and that 72% are eating ethnic-inspired meals to break the monotony of their regular meals at home.
But at the same time, that report also suggested Canadians would be more likely to turn to restaurants to get their fix, rather than making meals at home.
However, Technomic's report also suggests that 21% of Canadians are preparing ethnic foods more frequently at home over two years ago – driven in part by younger cooks.
"As interest in more unique ethnic dishes continues to grow, harnessing the perception of authenticity while also balancing approachability will be crucial to growing share of stomach," Anne Mills, manager of consumer insights at Technomic, said in a release on the report. "Operators and suppliers must ensure that customers know the ingredients and flavours in these offerings to avoid alienating less adventurous consumers."
Several Canadian brands have long been tuned into this trend, such as President's Choice (particularly through its World of Flavours line). CPG company Bellisio also recently tapped into the trend with the launch of its Snakmandoo frozen line.