DanoneWave calls sustainability 'the future of working'
Benefit corporation? B-corp? Here's the CSR cred the new dairy giant is chasing.
Strategy's ongoing series on sustainability and corporate social responsibilities has shown many large-scale businesses are investing in changing how they do business to be better global citizens and engage more with employees and customers.
While sustainability is most often a self-directed path, some companies are turning to external parties to bolster their credentials even further. Awareness of "B-corps" is slowly growing and businesses seek benefit corporation status to prove there's more than just words to their CSR policies.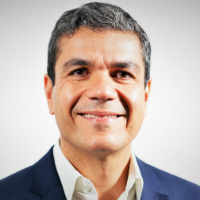 DanoneWave's "Alimentation Revolution" mandate is broad-reaching, but it looks like the sort of corporate social responsibility program one would expect from a global company. It touches on several sustainability and social issues that corporations have identified as key to relationships with conscious consumers. Healthy eating, green living, that sort of thing.
But Danone's newly formed holding company for its dairy brands is doing more than making statements. It claimed benefit corporation status and is aiming for "B corporation" accountability in the years to come. While many people might not understand the distinction, the company argues it will shape its growth and how it relates to its customers at a fundamental level.
When Danone acquired White Wave Foods for $10 billion earlier this year, it merged its existing dairy business (brands including Oikos, Activia and Danino) with White Wave's health-focused line of dairy-free products (which includes the Silk and Alpro brands). Now at US$6 billion in annual revenues, the company said DanoneWave launched as America's largest benefit corporation.
In 30 U.S. states, such a designation requires for-profit companies to be accountable to all its stakeholders – from suppliers to consumers; workers on the shop floor to executive leaders; and those whose land sits adjacent to manufacturing plants.
Benefit corporations must report (publicly, in most states) on progress towards their social and environmental goals, often against third-party standards. Aside from the reputation boost the program touts, it offers protections for executives trying to balance profitability against social initiatives and provides tools for investors to hold companies accountable to their social goals.
"The benefit to DanoneWave is the sustainability of the organization in the long run," says Pedro Silveira, president of DanoneWave Canada (pictured). He told strategy that the label is a symbol of assurance to potential business partners that "we do things in the right way."
"Alimentation Revolution" lays out the company's priorities on this front: sustainable agriculture, protecting water sources, fighting climate change, creating environmentally sound packaging, and fostering healthy eating and lifestyles.
This creates ongoing development costs and upfront expenditures, but Silveira told strategy there is no specific process for recouping those costs. "We have nothing so formal" as a cost-recovery strategy, he says. "This is not the way we operate. We can do all this, and it will require a lot of effort and thinking for our people."
This task will become even tougher if the business succeeds in becoming a B corporation or "B-corp" by 2020, as it has publicly pledged to do. An international but privately run accreditation marshaled by the Pennsylvania-based B Labs, B-corp status is similar to benefit corporation status but with stricter reporting.
Whereas as benefit corporations self-report, B-corps must meet minimum B Labs standards and re-apply for certification every two years "against an evolving standard" to keep up with best practices. Their sustainability scores are also made public, although B-corp approval currently carries no legal status, unlike its American counterpart.
The benefits of going B-corp
Nora Livingstone has operated Animal Experience International (AEI) as a B-corp since 2013. She prominently markets that status on all her client-facing and marketing materials (the for-profit volunteer placement company pairs travelers with animal conservation projects around the world).
"Just like with the fair-trade and certified organic movements, there are front-loaded costs," she said, but it pays off with new business. Not only does she see it as a draw for millennials who want to work with a company that has a purpose, "but there are people who are going to travel anyway, and knowing that they can go with a B-corp for the same price" is convincing an increasing number of travellers to go with AEI.
Livingstone says approximately 90% of her clients fall into the millennial category, a group that other CSR leaders have told strategy is invested in socially conscious business. While many don't know what a B-corp technically is when they first make contact, once explained, it serves as more incentive to go with AEI. "It helps us seal the deal… Promoting ethics has been a selling point for us."
Danone's B-corp quest is ongoing. It's transitioning its brands over to B Labs' standards one at a time, and now sits on the organization's Multinationals And Public Markets Advisory Council, which seeks to bring other big corporations into the fold.  The dairy company has also struck an advisory committee to guide senior leaders on diversity, environmental and animal welfare issues. It's led by Rose Marcario, CEO of Patagonia, a high-end outdoor clothing company and one of the most prominent B-corps out there.
"This is the future of working," Silveira said. "This is why I work for this organization. When you think about cutting costs, everyone knows how to do this. When you talk about growing a business, everyone knows how to do that. Setting up an NGO? You can do that. But when you do all three together, it's pretty hard. You have to be creative."
But Silveira says thinking outside the box is yet another benefit of taking on such a large task. Balancing costs against social concerns requires trade-offs, "and when you think of this trade off, it places you outside of conventional wisdom. That's when you get something really breakthrough."