Does income level affect loyalty program membership?
Mintel says skepticism and costs may stand in the way of broader program adoption.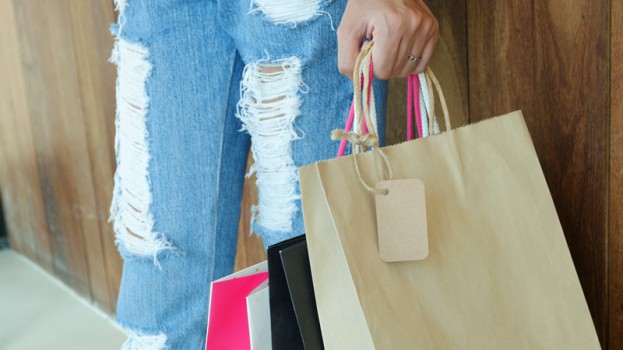 Membership in retailer loyalty programs is consistently high across Canada, but lower income households are less likely to participate, according to research from Mintel.
Mintel reports that 98% of households with income of $150,000 or higher report belonging to a retailer loyalty program, compared to 86% of those in households with under $50,000.
Nine out of 10 Canadians overall say they participate in a loyalty programs, with drug stores and supermarkets' programs attracting the most membership at 51% and 50%, respectively.
Less affluent consumers might be skeptical of actual cost savings they might gain through loyalty programs, Mintel analyst Carol Wong-Li noted in a release on the report. They might also have the perception that these programs cost money, require purchasing multiple items or don't necessarily offer the best value, she said, making communication from retailers key.
Nearly half (47%) of Canadians who are enrolled in loyalty programs overall say they do prefer to shop at retailers where they participate in the program and 35% say they'd choose a certain retailer over a competitor because of their program. What's more, 22% report that they'd visit a store that's further away because of the loyalty program.
Thirty-four percent also report spending more at certain retailers to take advantage of loyalty rewards and 30% say they buy specific products to take advantage of their program.
Membership fees are the biggest barrier to joining a program, with 60% of Canadians saying they're not interested in paying up. Interestingly, that shifts to just 53% among consumers between 18 and 34, compared to 71% of those 55 and older.
On the flip side, value is the top driver for loyalty program members with 62% saying discounts on merchandise or services would encourage them to participate. About three in 10 consumers also say they save up their dollar-off rewards for more expensive purchases and 31% say they would rather use their rewards for a discount than to receive free products. (Instant gratification does play a role as well, with 30% of shoppers saying they usually redeem their rewards right away).
"Brands may intuitively consider delivering more discounts as a way to deepen engagement in loyalty programs," Wong-Li says. "However, as the retail environment faces a challenging market and the potential for a weaker dollar further impacting the bottom line, cutting costs may not be the optimal answer. Loyalty program engagement could offer a solution, further strengthened by focusing on elements that the customer doesn't necessarily immediately think about, such as simplifying the purchasing process or enhancing the customer experience rather than simply offering a discount."
Flexibility is also definitely of interest for consumers, with 55% reporting they'd want to be able to redeem rewards online and 53% wanting to do so at a variety of retailers. Personalization is also important, with 42% expressing interest in receiving personalized rewards (that jumps to 49% among those 18 to 34).
In terms of engagement, millennial women (18 to 24) are more likely than other groups to say they're interested in rewards for writing online product reviews (at 43%, compared to 26% of consumers overall).