Creative leadership shifts at Juniper Park\TBWA
Alan Madill and Terry Drummond have left and a global creative leader is on their way to fill their shoes.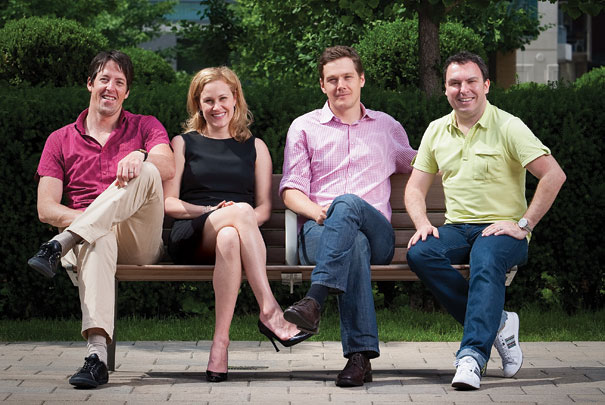 Pictured above: Alan Madill, Jill Nykoliation, Terry Drummond and Barry Quinn

Terry Drummond and Alan Madill are leaving the agency they helped found.

Thursday was the pair's last day at Juniper Park\TBWA as co-CCOs. It has not been revealed what their next career steps will be.

The agency is yet to say who will take over their responsibilities, but CEO Jill Nykoliation has confirmed that an individual has been hired from outside of Canada. Specifics will be announced in the coming weeks.

Peter Souter, the Lion-winning chairman and chief creative officer of TBWA\London, will take on CCO responsibilities on an interim basis.

Drummond and Madill were part of the creative triumvirate, along with Barry Quinn, who launched Juniper Park in 2007 alongside Nykoliation (Quinn is now chief design officer at DDB North America).

Meanwhile, the agency has also announced the hiring of Perry Essig as executive creative director, overseeing the Capital Group and Nissan accounts. Essig is Canadian, but has never worked at a Canadian agency. He arrives from TBWA\Singapore where he's worked on Nissan and Singapore Airlines. Prior to that, Essig worked at TBWA\Chiat\Day in New York on accounts such as H&M and Accenture.