No Fixed Address launches investment arm, hires CFO
Olav Peter will help the agency's co-founders run No Fixed Investments, giving the agency a stake in the success of its clients.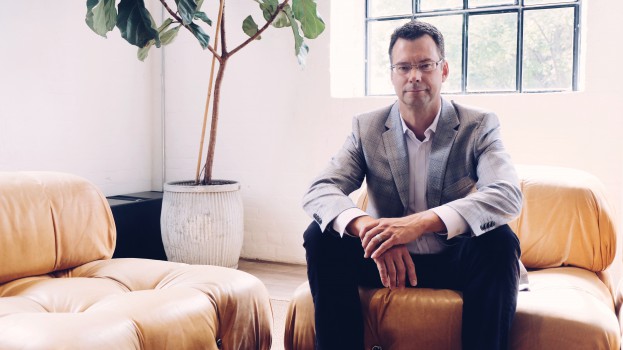 No Fixed Address is betting on the success of its clients through the launch of No Fixed Investments, a division focused on making equity investments.
The agency has hired Olav Peter as CFO to help manage the new division along with the main agency's co-founders Dave Lafond and Serge Rancourt (while also serving traditional CFO duties for No Fixed Address).
Peter joins from BBDO, where he has spent the last five years as SVP and finance director. Prior to that, he spent nine years at Publicis Modem, where he worked with Lafond and Rancourt.
While No Fixed Investments is described as a separate entity from No Fixed Address, it is owned by Lafond and Rancourt and will be closely tied to the agency's work.
In addition the financial support provided by No Fixed Investments, companies will also become clients of its parent agency, receiving access to No Fixed Address' range of creative, digital and strategic services.
"The benefit is we have the ability to bring a certain strategic partnership, and not just at the investment level," Lafond says. "We also have the ability to build and shape the brand or build their digital platforms or provide marketing communications. So rather than just being money guys, it's a strategic partnership where they are able to access NFA's resources across the spectrum."
Lafond says the idea for No Fixed Investments came around the same time he and Rancourt began discussing launching the agency, and has been in the works since it launched last November. While working at other agencies like Proximity and Cossette, Lafond watched them get involved with startups by launching incubator programs. He says basing NFI on an investment model instead of an incubator model is way to create more of a long-term benefit.
"The thing I realized about labs is at the end of the day, the startups get some of the resources and we learn from some of their technology, but we never actually have true ownership," he says. "What I really wanted was the ability to actually be entrepreneurs and invest in startups. Not just give them the advertising services, but be part of their long-term success. I found that with incubators, the relationship was short-lived."
The first NFI venture is Egan Visual, a 50-year-old company best known for manufacturing whiteboards and other digital and analog visual presentation tools to clients including Google, Microsoft and Nike.
With Egan, NFI has taken an equity stake in the company, with Lafond and Rancourt becoming owners in the company alongside its existing partners. But the exact kind of investments NFI makes will vary depending on the client.