This former CMO is betting on fat being back
After decades in CPG and wellness, Suzie Yorke has turned to her own "on trend" venture.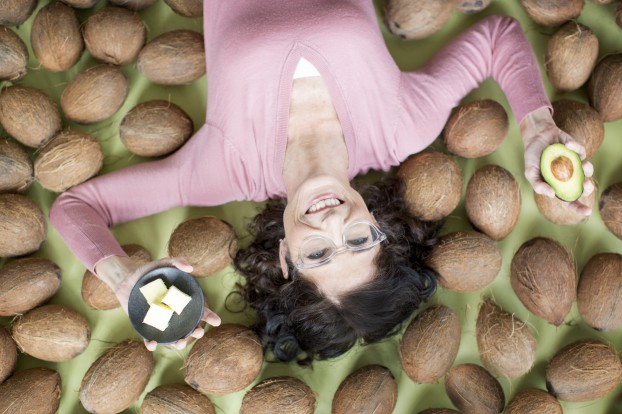 Suzie Yorke is part of a generation that's had a low-fat message marketed at her for years. But when looking to address a host of health problems three years ago, she stumbled across popular nutrition books and ultimately deciding that shifting to "good fats" and low sugar would be better for her health.
But the longtime CPG and wellness industry marketer – previously VP marketing at Weight Watchers and CMO of Zag Group, among others – also spotted an opportunity.
"Books are okay, but we need more than books to get the word out," she says.
Ultimately, she saw space in the market for a product aimed at active-but-busy people (Yorke is a triathlete who has participated in nearly a dozen Iron Man events).
Her insights came to fruition last month in the form of Suzie's Good Fats Company, a new brand of snack bars with low sugar and a high concentration of what some say are healthier fats, such as nut butters and coconut oil.
The benefit of those types of fats have been gaining traction with consumers over the past few years. Research firm Mintel, for example, reported in 2016 that fat is shedding its stigma with consumers, while some dairy brands have embraced higher concentrations of fat in products like yogurt.
Busy moms looking to eat better are the primary target, but the brand also caters to health-conscious millennials, who are already more inclined toward the "good fats" messaging, given that that demo hasn't faced the barrage of low fat marketing previous generations have, she says.
Indeed, Yorke says that the "on trend" Good Fats name itself is what's helped the brand get on shelves, including at Whole Foods, Healthy Planet, Organic Garage and Natural Emporium. The marketing messaging –"Fat is back" – and packaging are also geared toward those who are leaning more into fat after years away.
Still, much of her marketing plan relies on getting bars in mouths – critical, given that its a health product marketed around its good taste – which can be a challenge without the multi-million-dollar marketing budgets of her past roles.
"Demos are really expensive and take a lot of effort, but they're worth it," she says of where her marketing spend is primarily going. "I'm living and breathing in every store." At an event in Toronto's Leaside neighbourhood during the launch weekend, the brand sold out of its 16 cases, which she attributes to the sampling. She has since run about 20 demos, with another 100 planned over September and October.
Yorke has also launched e-commerce on her website and is using other tactics like print ads in Alive magazine, social media and PR to drive product awareness. Sponsorship is also key to her grassroots strategy, though it's highly targeted to locations where active consumers will be, such as hiking events and yoga studios.
Alongside the health retailers where the bars are currently stocked, they're listed with two natural products distributors in Canada (UNFI Foods and Purity Life), with plans to extend into major grocery chains and south of the border in 2018.