Publicis Montreal teams with street youth group
Ahead of its 30th anniversary, Dans la rue goes looking to re-engage its donor base.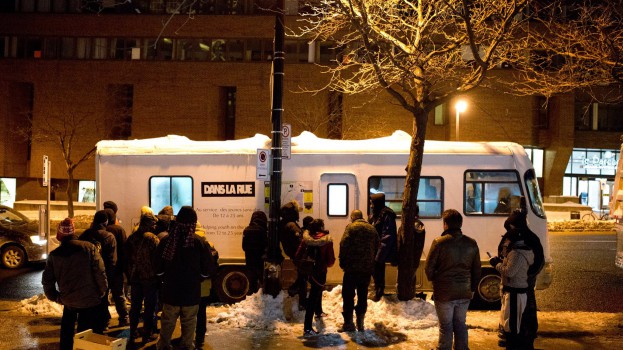 Dans la rue, a Montreal organization helping street youth, has partnered with Publicis Montreal to bolster its identity and visibility as it heads towards its 30th anniversary.
Publicis is partnering with the organization on a pro bono basis to help it reingage with its existing donor base and expand that base to new communities.
Rachelle Claveau, president of Publicis Montreal, says the partnership began with a conversation with Etienne Lalonde, the organization's senior director of development and communications, who was looking for industry input on CRM initiatives.
"He reached out to me, we started talking, and it turns out that they were looking for a partner to do all communications, focused on repositioning the organization," Claveau says.
The organization is well known in the city for its outreach vehicles, which provide food and clothes to street youth. But Claveau says many of its other services remain largely unknown. It runs daytime and nighttime shelter facilities, a number of housing units for homeless youth, and provides education and health services.
"We want to bring awareness to the entire set of services and make sure our donor base is aware of that," she says.
Dans la rue was founded by Father Emmett "Pops" Johns in the late 80s, who would drive the streets of Montreal in a motor home giving out hot dogs to at-risk youth.
The agency also says its staff are set to participate in volunteer and fundraising activities with the organization, including Une nuit dans la rue, when prominent business leaders and public figures spend a night on the street to raise money. The event takes place on Oct. 5.
CORRECTION: The original version of this story reported the date of Une nuit dans la rue as Sept. 28. Strategy regrets the error.