Yukon's marketer on bringing novelty north
A new take on northern lights viewing is the latest way the territory is capitalizing on changing travel behaviour.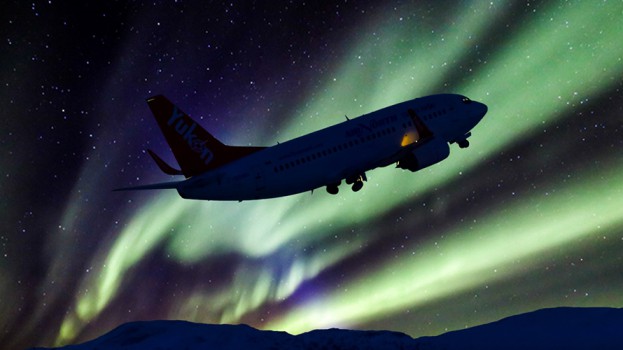 Travel, including for the baby boomer crowd, is not what is used to be – a trend that's working in favour for comparatively remote destinations like the Yukon.

In decades past, vacationers were, for the most part, after mindless destinations where they could switch off, he says. But today, consumers are increasingly looking for meaning out of their expenditures, including for travel.

It's in that vein that Tourism Yukon has partnered with Air North and the Yukon Astronomical Society on a new travel experience: "Aurora 360," an exclusive flight that allows for a high-altitude view of the aurora borealis. A similar flight was launched out of New Zealand last year but this is the first in North America to take off within the auroral and allowing for a sky-high view of the phenomenon.

"It's such a cool idea that I think we're going to see people that have never thought about the Yukon before jumping on that plane and flying up here…just for the novelty factor," says Robin Anderson, global marketing manager for Tourism Yukon.

Currently, there is only one chartered flight available, set for late November but he says the ultimate business case is twofold – to present the Yukon as a northern lights-viewing destination and to be a springboard for a potential new product offering from Air North.

Tourism Yukon is promoting the flight through PR and its travel trade partners, packaging the flight with other offerings and targeting travellers from countries with particular interest in winter travel, including Japan, South Korea and China.

Much like its current target, the organization is also targeting gen X and baby boomer Canadians between 45 and 65, without kids or with kids out of the house, who are after travel experiences where they can relax but also learn and engage with culture (he points specifically to experiences related to First Nations culture and even the Gold Rush legacy in the Yukon as examples).

As a smaller and lower budgeted travel organization in Canada, getting the word out about the Yukon has been a challenge, he says. But as travel tastes have veered more toward this kind of experience, destinations like the Yukon – and Iceland, Greenland, Patagonia and New Zealand, for example – have had an opportunity, he says.

The group has been working particularly hard on promoting itself as a destination for Canadian travellers for the past four years, through both mass advertising and travel and trade partnerships (in 2016 it named Cossette as its agency of record).

The tourism body has also credited a weak Canadian dollar and lower gas prices for helping to encourage domestic travel, with the Yukon reporting around a 5% year-over-year boost in overnight visits from both Canadian and U.S. travellers. Tourism sector revenues in 2016 jumped 5.1% in 2016, behind only British Columbia and Prince Edward Island, and 1.2% above the national average. Overnight visits during the first quarter of 2017 were also higher than the five-year average, though the year-to-date figure was down.