The gin is in
Craft distilling is catching on, and brewers are getting in on the mix.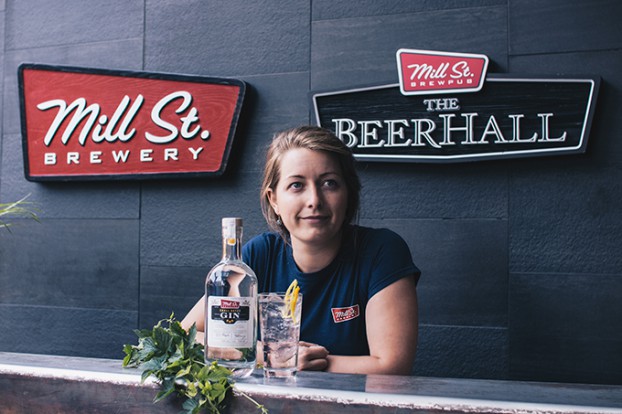 This article appears in the October 2017 issue of Strategy.
The Mill Street Brewery was one of the first tenants of Toronto's revitalized Distillery District when it opened back in 2002. So it's not such a stretch, 15 years later, for the brewer to add craft spirits to its list of products.
In August, it joined a growing number of Canadian craft spirits producers with the release of its Mill Street Small Batch Gin. The brewery (owned by Labatt since 2015) launched its distilling program in 2013, producing beer schnapps. There's also whisky in the works (it takes several years of barrel aging, and the first batch is set for release this fall).
Craft distilling has experienced a recent boom in the U.S., with more than 1,300 distilleries operating across the country and claiming 2.2% market share in 2015, according to the American Craft Spirits Association. There are signs of it catching on in Canada, too, with more than 100 distillers in operation.
Despite a restrictive regulatory environment, the number of on-site distillery retailers in Ontario reached 25 this year, up from seven four years ago. Sales make up a tiny fraction of the overall market – $6.3 million – but they grew 62% this year, per the LCBO, a trend the distributor sees continuing.
Beamsville, Ont.'s Dillon's, which is best known for its gin but also makes rye, vodka and absinthe, is the top-selling craft distiller at the retailer.
Using unique ingredients, the craft distillers can tap into foodie trends around local products and bold combinations that have impacted the coffee, wine and craft brewing spaces. Marketing for the products focuses on community and influencer outreach, and telling a story about the liquor and how it's made.
"People just get excited to try new things," says Mill Street distiller Martha Lowry (pictured above). Most of the gin available at the LCBO is London dry style, so she wanted to make something very different. The key ingredient in her sipping gin is citra hops, used in IPA beers, which not only makes for a distinct flavour but ties the product back to the master brand.
"It kind of bridges the gap between a traditional spirit and what we do on the beer side," says Adam Ralph, the brewery's brand manager.
Mill Street isn't alone in expanding to spirits. Muskoka Brewery, which bought a still in 2015, released the first batch of its Legendary Oddity gin in June. It borrows from a beer of the same name and uses the same ingredients. It's already stocked at the LCBO.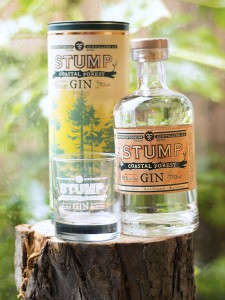 In B.C., where legislative changes in 2013 led to a few dozen craft distillers opening, Phillips Brewing also made the transition to gin and whisky. Founder Matt Phillips opened the Phillips Fermentorium Distilling Co. and has been selling his Stump Coastal Forest Gin since 2014.

All of the ingredients in the spirit are grown or foraged on Vancouver Island. "That became the premise for our gin. It was an expression of the island," Phillips says.

It's still a niche product for the brewery, with roughly 2,000 cases per year sold in about 170 private liquor stores in B.C. and Alberta. And while it may bring in some new consumers, there's a lot of overlap in the brewery's clientele of "flavour explorers," he says.

The Mill Street distillery isn't set up to make massive quantities for wholesale. The first batch made just over 600 bottles, 500 of which are being sold at the Toronto shop for $50 apiece. As with the brewery, the plan is to test products at the bar and scale up when it's popular. Lowry says they could look to do vintage releases at the LCBO down the road.

"We wouldn't say it is going big, we wouldn't say it isn't," Ralph says. "But if people like it, we'll find a way to keep doing it and improving on it."