Salesforce plans to smarten up Einstein
An update to the company's AI platform brings more predictive possibilities to CRM.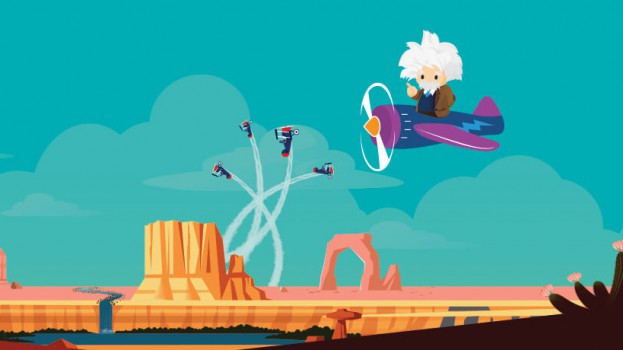 Roughly one year after it was first launched, Salesforce has announced three new capabilities for its Einstein AI platform, including a tool that puts its predictive capabilities to new use.
Einstein Forecasting is an automated platform that the company says creates more accurate sales predictions and alerts teams when they are on track to meet their targets. It does this by using historical data to automatically fill in incomplete or inaccurate data sets, or by taking into account factors like seasonality and past performance. It also learns the behaviour of individuals and teams, analyzing how accurate their own past forecasting has been and synthesizes it for the sales leader.
As one example Salesforce provides to illustrate what Einstein Forecasting provides, the predictive analytics can show a regional manager at an insurance company in a dashboard if their team is on track to hit its sales numbers for the quarter or if any deals are in jeopardy, giving that manager and other sales leaders a chance to take action before it is too late to get the quarter back on track. Or, the company can also use Forecasting to predict whether it will have enough funding that month or quarter to take on the developmental costs of attempting to expand its business into new region.
Salesforce also announced Einstein Opportunity Scoring, which identifies and prioritizes the most high-value deals. It also continues to monitor deals in progress to identify any deals that may be in jeopardy.
The third new tool is Einstein Email Insights, which uses natural language processing to identify important emails and determine the optimal response to best address customer needs. The emphasis here is on speed, with the tool offering proactive suggestions on the best way to keep deals and converstaions moving, as well as prioritizing the emails that need the most immediate attention.
Although more consumer-focused, Google has also been building similar email capabilities into the Gmail app, suggesting personal responses based on an analysis of the contents of simpler, personal emails.
All of the new capabilities are currently in pilot mode and are expected to be available more widely in the first half of next year.
Earlier this summer, Salesforce also added a suite of image recognition tools to Einstein, which followed a partnership with IBM that all gave clients access to the abilities of that company's AI platform, Watson.