Leo Burnett wins Vega
The agency will lead strategy and develop a new creative platform for the plant-based nutrition brand.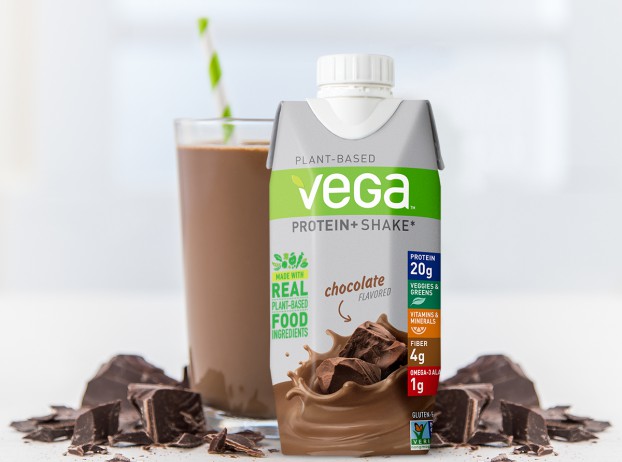 DanoneWave has selected Leo Burnett Toronto as the agency partner for plant-based nutrition brand Vega across North America.

The assignment will include leading Vega's brand strategy and developing a new creative platform for the brand that is expected to debut early next year. Leo was selected following an agency search that covered North America.

The Vega brand became part of the DanoneWave brand portfolio earlier this year when the new company created following the merger of Danone's portfolio of dairy brands with WhiteWave's all-natural and plant-based range of premium dairy and dairy alternatives.

"The team found great chemistry with Leo Burnett," said Samantha Taylor, VP of marketing for Vega, in a press release. Taylor joined the Vega team roughly a year ago from Kraft Heinz, where she was head of marketing for the beverage, dessert and infant categories. "We knew of Leo's creative reputation, but what really impressed us was their strategic approach and their understanding of consumers and the category."

This is the first time Vega has had a formal agency partner in either Canada or the U.S. In a follow-up call, Taylor said selecting is part of an evolution of Vega and building it up as a recognizable brand. Although there is still potential for growth in Canada, Vega is slightly more established here, and part of the new relationship will be tapping into the opportunity to grow the brand south of the border.

"There are some macro trends we're tapping into," Taylor adds. "Things like protein products are significant from a trend perspective, but more is the tail winds in plant-based products overall. There's a lot of momentum there, and that being the foundation of how the brand was built, that'll continue to be important as we look to grow."

DanoneWave was incorporated as a "public benefit corporation" in the U.S. Similar to a B Corp – though without certification from the non-profit B Lab – public benefit corporations are required by law to balance the interest of shareholders with the pursuit of creating a positive impact on society. Healthier eating and sustainable food production look to be the main goals of that impact, which is also reflected in a mission statement from the Canadian division.

Earlier this year, DanoneWave also named former Mondelez president Dan Magliocco as its head of marketing for Canada, though the Vega division operates very separately from DanoneWave.